Join Our Community As A Volunteer Member

Meet Me In Chicago!
---
Lori Fraser, Strategic Contact, Inc. lfraser@strategiccontact.com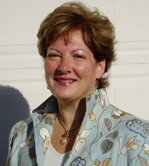 Change is constant in every contact center. Organizational structure, processes/policies, technology, channels, staff, products – whatever your center focus (e.g., sales, customer service, help desk support), something is about to change. Here's a quick guide on how to build agent buy-in as you roll out the next new "thing."




Activities in the Change Management Process

How to Make them a Reality in your Center

Raise center-wide understanding of the need for change

Share why the change is beneficial to the company and customers using a variety of communication channels such as:
Newsletter updates
Town hall meetings
Stand up team meetings
And deliver some meaningful messages such as:
KPI trend line and impact analysis
Customer quotes or recordings from quality monitoring (QM) or Voice of the Customer (VoC), customer letters, and/or social media posts
Agent feedback from a pilot or focus groups

Appeal to self-interest and team pride

Address what's in it for the individual and the team through:
Balanced coaching sessions for individuals
Collaborative team meetings

Provide training on the change

Educate and transfer knowledge across the center through:
Agent specific training with skill steps on how to use a new technology, process, or policy
Management specific training on how to coach agents for compliance, linking the discussion to working agreements, skill competencies, and KPIs
Support functions that help verify compliance and tie to QM, VoC, and reporting and trend analysis

Reinforce key messages and learnings

Practice, practice, practice using:
Adult learning techniques so participants see, say, do, review, and do again to form habits
One-on-one coaching sessions with role-playing
Team meetings with "how to" tip sharing and examples
On-line interactive role-based scenarios

Track progress towards your goals

Elevate visibility on initiative-specific KPIs through:
Weekly agent, team, and center KPI tracking and trending
Proactive actions when KPIs indicate activities are working at cross-purposes or there is a need for additional training or coaching
Meaningful celebrations as the agents achieve success
Keep in mind two key points:
Everyone plays a part. Make sure roles and responsibilities are clear from Executive sponsor to center management, agents, and support team functions.
Everyone has accountability for project implementation and ongoing success. Periodic progress reports build momentum one step at a time toward successful transition… and the celebration!
By sharing the reasons for change and providing an open and collaborative structure to engage it, you'll increase the odds of bringing positive results for customers, the company and, most importantly, your agents, the heart of your center.
---
The Heroes Among Us
Paul Stockford, Research Director, NACC and Chief Analyst, Saddletree Research,

Paul.Stockford@nationalcallcenters.or
g

I have been writing about the contact center industry for the past 25 years but rarely has an article or column I've written garnered as much attention as the column I wrote for the October 2014 issue of Contact Center Pipeline magazine. The column details what are, in my opinion, heroic efforts under highly challenging conditions by customer service professionals from two different NACC member contact centers.

As I wrote in the column:

"Sometimes heroes appear where we least expect to find them. Sometimes heroes are ordinary people doing extraordinary things, often below the radar and without fanfare or adulation. Sometimes heroes are right under our noses and we don't realize it. Sometimes heroes work in contact centers."

Contact Center Pipeline editor Susan Hash has kindly provided a link to this column so readers can go directly to it, bypassing any registration or other procedures. The link is:



http://contactcenterpipeline.com/CcpDownloadPub.aspx?pubid=974



Please take a few minutes to read this short column, and maybe give some thought to the heroes in your contact center.
---
Paul Stockford, Research Director, NACC and Chief Analyst, Saddletree Research,

Paul.Stockford@nationalcallcenters.or
g

Next month, the NACC will launch its annual year-end survey of our members and subscribers. It is our sincere hope that you will support us in this effort and take the four or five minutes that will be required to complete the survey. Being a not-for-profit, university-based organization, we don't have the resources of the larger marketing firms so we have to count on the kindness of the customer service professionals we serve. We hope you will continue to help us this year.

One of the many interesting results produced by our survey results over the past two years has been the surprise appearance of one particular contact center solution in the list of the top five solutions that will be evaluated for purchase, or have been funded for purchase, in the year ahead. Keeping company with the latest analytics solutions in the top five list is coaching and training software.

It appears that coaching and training software, along with e-learning, is making a contact center comeback in a big way. What does that have to do with Rodney Dangerfield? The only way to find out is to read this column I wrote on the subject, which can be found at:



http://tinyurl.com/ourpyhu



Here's a hint: it has something to do with the finest, waste-of-time guy movie ever made!
---
Art Rosenberg,

The Unified View

/

UC Strategies Expert

,

artr@ix.netcom.com
Customer services are increasingly benefiting from Mobile UC, especially as it drills down into contact center automated processes, like queue management. This technology applies to any size contact center operation, because it focuses on what the customer experience really needs.
A recent study commissioned by Nuance of 1,000 American consumers, confirmed the changing needs and concerns for customer service brought about by smartphones and online self-service applications for information and simple business transactions ("mobile apps"). Eighty-two percent of consumers only contact customer service when they can't resolve their needs online by themselves.

The study also showed that the leading complaints of customers who did need live assistance, include waiting on hold for a voice conversation (49%) and getting transferred multiple times (37%) to different customer-facing staff. The bottom line here is that customers don't want to waste their time unnecessarily, just because access to people is not instantly available. Mobile consumers are now more readily accessible for a callback or a notification message anytime, anywhere, while still retaining their place in queue. That's where Mobile UC is needed.

"Click-for-Assistance" Replacing Legacy Phone Calls

As noted above, the starting point for customer service calls is rapidly becoming an online interaction with a self-service process ("mobile app") that offers flexible options to the customer when they need help ("click-for-assistance"). The mode of assistance is no longer limited to just a voice conversation, but can also include text messages, text chat, and video, as Amazon's "Mayday Button" provides, and WebRTC will enable. The issue for any real-time mobile customer contact is how available and flexible the live assistance resources are.

For mobile consumers with smartphones, an adequate response to an assistance request will vary according to the customer's situation. With more "contextual" information about the customer's needs derived from their current self-service activity, they don't just want a "body" to talk to immediately, but will be willing to wait a bit for someone who is particularly skilled in their problem needs and can interact with them with more than just a voice conversation. That means waiting until the right type of person is available to interact with them on their problem. However, what really is no longer necessary is to waste the customer's valuable time unnecessarily just to wait in queue for such live assistance. This is where "virtual queuing" technology, combined with the flexibility of mobile messaging notifications, can make the customer's effort and time more efficient and satisfying.

In addition to minimizing the customer's wait time to get the right kind of live assistance, it is also important to keep the customer up-to-date on the status of their wait time. Again, mobile customers can benefit from being able to receive and respond to status and notification messages in order to insure timely closure on the issue at hand. We might want to call this capability "Interactive Virtual Queuing," an example of CEBP (Communications Enabled Business Processing), because the queuing process is communicating dynamically in the customer's choice of modes (UC) with the waiting customer.)

Interactive "Virtual Queuing" Brings Flexibility And Control

Inasmuch as business communication technologies are still transitioning from legacy, location-based telephony just between people, to new, mobile, multimodal interactions between people and self-service online apps, there is a need to accommodate both old and new forms of accessing live assistance. The key to customer satisfaction is not necessarily just to reduce the actual wait time on an expensive call connection, but also to let the customer do other things before it is time to interact with a live person. This approach to customer service call management is commonly known as "virtual queuing" with callbacks.

One provider of new virtual queuing technology for all forms of customer interactions is QLessÔ. They not only handle customers making phone calls for live assistance, but also support customers with other forms of queuing, like waiting in a ticket line or in a doctor's office. If you think about it, waiting in any kind of queue means not knowing exactly how long it will take to reach the head of the line and therefore being restricted in various ways from other activities by being stuck in a "queue." So, by simply interacting with an intelligent queue management process, a mobile customer can be notified when their turn comes up, rather than waste their valuable time waiting "on hold," standing in a physical line, or confined to a particular location for their turn.

Virtual queuing helps bridge the gap between scheduling an initial physical appointment for service, and minimizing any wasted time by the customer before the actual interaction with a person. However, because more and more customer self-services services are provided "virtually" online, e.g., healthcare, financial, education, shopping, etc., there will also be an increase in online interactions with live assistance, rather than just physical, location-based appointments.

The fact that two-way communications are required for a customer and the queue management process to interact with each other brings in the need for UC flexibility. With multimodal smartphones, the customer can receive notifications in voice or text and can respond with voice or visual inputs.

QLess offers the following flexible facilities for customer service scheduling and queuing:
Works with any phone --not just smartphones

Is multimodal, allowing customers to join a QLess virtual, mobile waiting line, not just by calling in, but also by texting or simply clicking on a QLess widget on a website, putting customers into the right queue in a context-dependent way.
Is interactive, allowing customers to dynamically change when they want a callback (if they need more time, or want to select the day and time to be first in line for a callback). This also means less calls abandoned because of customers getting called back at a bad time.
Is a web-based service, meaning no hardware needed, no software installs, never grows obsolete, available anywhere to support customer service staff, including home agents.
Provides on demand status updates, letting users verify their place in the virtual line at any time via web, SMS or a voice call.

"Interactive Virtual Queuing" is a good example of flexible, person-process and person-person in what I have been calling "Unified Interactions," which lie in the domain of CEBP.

Copyright © 2014 The Unified-View, All Rights Reserved Worldwide
Reprinted with Permission
---
Paul Stockford, Research Director, NACC and Chief Analyst, Saddletree Research,

Paul.Stockford@nationalcallcenters.or
g
If you'd like access to the reports on the NACC website, solicit advice from and share information with other NACC community members, and be in on business opportunities as they become available to us, consider joining the NACC as a volunteer member.

Volunteer memberships are provided at no cost in exchange for 30 minutes of your time during the one year membership period. All we ask of our volunteer members is to participate in our surveys, which typically take four minutes or less to complete. In 2012, we ran a total of three surveys. In 2013, we only ran our annual survey at the end of the year. This year we have done one survey that took about three minutes to complete. As with our regular memberships, volunteer members must be employed in a contact center in a supervisory or management capacity.

NACC membership gives you access to reports, our Job Board, business opportunities as they come to us, and the opportunity to tap into the membership network for inquiries, advice and review. We promise to ask for no more than 30 minutes of your time in total to participate in our brief surveys during the course of the year. It's a great deal.

Remember, the NACC is a 503(c)(6) not-for-profit organization so we don't have the resources that the marketing companies disguised as industry organizations have. Your participation in the NACC is vital to its success. If you'd like to join us, send me an e-mail with the word "Volunteer" in the subject line and I'll set up your membership. If you have questions, don't hesitate to

contact me

.
---
Paul Stockford, Research Director, NACC and Chief Analyst, Saddletree Research,

Paul.Stockford@nationalcallcenters.or
g
From November 3 – 5 I'll be in Chicago to speak at and attend the Contact Center Demo and Conference at the Hyatt Regency Chicago. This will be the first conference/trade show that I've attended in about six years so I'm looking forward to big things.

If you haven't done so already, please visit

www.icmi.com/ccdemo

for details on this event. If you're planning on being there, please let me know so we can arrange to meet. I'll be speaking on the topic of "Outcomes-Based Hiring" on the afternoon of Wednesday, November 5th. Please be sure to attend my session.

Looking forward to seeing you in Chicago!
Call Center Comics!

If you like this comic and would like to see more, write Ozzie at callcentercomics@yahoo.com and visit his website at http://callcentercomics.com/cartoon_categories.htm or just click on the comic to take you to his page. The NACC appreciates Ozzie letting us use some of his comics in our newsletter.
---
To view past issues of In Queue, please click here.

If you would like to contribute to In Queue, please reply to this email with "Contribute" in the subject line.
Copyright 2014 National Association of Call Centers