---
Paul Stockford, Research Director, NACC and Chief Analyst, Saddletree Research, Paul.Stockford@nationalcallcenters.org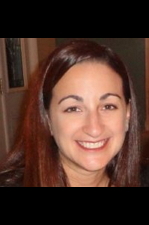 In this month's installment of "Meet the Members we visit with NACC member Angela Lisa Crouse, who is the Consumer Relations and Operations Manager at Woodstream Corporation in Lititz, PA. Angela is one of the NACC's volunteer members and is an active participant in NACC community activities such as sharing information and offering advice among the membership.

NACC: How and when did you begin your career in customer service?

AC: I took a very different path. I spent 11 years in Marketing and then decided to make a move in 2010 to Customer Service. I feel as though there is a tremendous opportunity to better connect Marketing with Customer Service, especially in this age of social media.

NACC: What is your role at Woodstream Corporation?

AC: I oversee our communications with consumers and related operational efforts. Our customers are both the retail locations that sell our products and the consumers who actually use our products. My focus is on the consumer – the person who buys our product at retail, our websites or another website and uses the product. Between April and August, our contact center doubles in size due to the seasonal nature of our products. Our contact center supports phone, e-mail, web chat and online reviews. I am also focused on how we can best utilize the information we gain from consumers internally.

NACC: I looked at the Woodstream website and saw that the company offers about 2,500 unique products. How on earth do you manage customer service for such a broad portfolio of Woodstream products?

AC: It's quite a challenge! We work closely with our brands to provide in depth product training. We are also on a mission to include as much key information as possible on the screens the agents utilize while speaking to consumers. We always involve the marketing group from each brand when we train agents. Since even our temporary agents are trained on every product in the portfolio, working with the marketing department from each brand is very helpful. We also provide hands-on training as much as possible so the agents have real life experience with some of the products that need to be used to be understood, like our live animal cage traps and electronic fencing systems.

NACC: It sounds like there is a close connection between customer service and marketing at Woodstream. Why did you make the move to customer service?

AC: When I moved to customer service after being in Marketing for 11 years, I realized very quickly that when I was in marketing that I completely lost focus on the basics of consumer experience. I got so caught up in the looking at the "numbers" and my project list that I lost sight of what really matters to consumers and what could significantly move the meter overall for the business. This experience has helped me tremendously to never forget the basics.

NACC: What sparked your interest in the NACC?

AC: I think it's incredibly valuable to connect with others in similar roles in order for everyone to learn from real life experiences. I also had a hard time finding valuable call center information in the past. I am thrilled that this valuable resource is available and am very happy to be part of the NACC.

NACC: What do you like to do when you're not at work?

AC: I love to spend time with my family. My husband Matt and I have two very active boys – Alex, 6 and Ryan, 4. I don't think words can quite describe the joy they add to our lives! We love to travel as a family and our favorite spot to vacation is the Riviera Maya section of Mexico. We are about to make our sixth trip to Mexico this summer to celebrate my parent's 50th anniversary and our 10th anniversary. I also enjoy running and swimming.

NACC: Any advice for someone considering or just starting a customer service career?

AC: While Customer Service faces many new challenges today and it's easy to get overwhelmed, keep in mind that this time period provides an exciting opportunity to shape what the future of what Customer Service means both overall and to your company.
---
Paul Stockford, Research Director, NACC and Chief Analyst, Saddletree Research,
Paul.Stockford@nationalcallcenters.org
Last month Nexidia, of Atlanta, GA, announced the introduction of Neural Phonetic Speech Analytics™, the first real breakthrough in speech analytics in years. Needless to say, we were impressed not only with the fact that this new solution combines large vocabulary continuous speech recognition and phonetic indexing with word-level transcription of the audio, but also with the impact that this new development will have on such traditional contact center practices as quality management and agent evaluation.

All this comes wrapped up under the Nexidia Interaction Analytics 11.0 moniker and will be available during the third quarter of this year. Among the most exciting features of this new release is being referred to as Discovery. For those familiar with the speech analytics process, you know that it often has to start with a theory that is then tested or run against the recorded customer communications. In other words, the analyst has to have some idea of what to look for and test in order to dig through the unstructured data.

Nexidia's Discovery offers the users the unique ability to provide speech analytics users with the information they didn't know that they didn't know. Word clouds provide data visualization that shows the text, words and/or phrases that appear in the recorded communications. The size of the text in the word clouds indicates the scale or value of the text. In other words, the larger the word or phrase, the more it was used. This gives analysts a strong starting point that will likely lead to conclusions in a relatively short period of time.

In my role of chief analyst at Saddletree Research I have authored two research notes on this speech analytics development, both of which are now available for download by NACC members at

www.nationalcallcenters.org

. If you are interested in speech analytics or it is within your sphere of responsibility in the contact center, be sure to download these research notes and get up to speed on this important development.
---
Paul Stockford, Research Director, NACC and Chief Analyst, Saddletree Research,
Paul.Stockford@nationalcallcenters.org
I've known Ron Strandin for nearly 15 years. I met him when he was directing sales and marketing for Envision in Seattle and today he leads that company as CEO. Envision practically wrote the book on agent coaching and performance with its first generation of workforce optimization products. When it comes to the contact center industry, Ron is the voice of experience.

For as long as I've known him, Ron has always been forward-thinking with an eye toward the future of the contact center. He has recently posted a series of videos in which he discusses the industry evolution from workforce optimization to customer experience optimization. Each video is less than three minutes long and they are definitely worth your while. Take a few minutes to watch them at

http://blog.envisioninc.com/blog/author/ron-strandin

.
---
Paul Stockford, Research Director, NACC and Chief Analyst, Saddletree Research,

Paul.Stockford@nationalcallcenters.or
g

If you'd like access to the reports on the NACC website, solicit advice from and share information with other NACC community members, and be in on business opportunities as they become available to us, consider joining the NACC as a volunteer member.

Volunteer memberships are provided at no cost in exchange for 30 minutes of your time during the one year membership period. All we ask of our volunteer members is to participate in our surveys, which typically take four minutes or less to complete. In 2012 we ran a total of three surveys. In 2013, we only ran our annual survey at the end of the year. This year we have done one survey that took about three minutes to complete. As with our regular memberships, volunteer members must be employed in a contact center in a supervisory or management capacity.

NACC membership gives you access to reports, our Job Board, business opportunities as they come to us, and the opportunity to tap into the membership network for inquiries, advice and review. We promise to ask for no more than 30 minutes of your time in total to participate in our brief surveys during the course of the year. It's a great deal.

Remember, the NACC is a 503(c)(6) not-for-profit organization so we don't have the resources that the marketing companies disguised as industry organizations have. Your participation in the NACC is vital to its success. If you'd like to join us, send me an e-mail with the word "Volunteer" in the subject line and I'll set up your membership. If you have questions, don't hesitate to contact me.
---
Walt Tetschner, Term Systems and ASR News,

tetschner@aol.com



The usage rate of TTS in IVR deployments has historically been extremely low. This has absolutely nothing at all to do with the acceptability of the TTS voice vs voice recordings. Virtually the entire industry pushes recorded speech because they can make a lot more money from the prompt recording process. They will suggest that TTS is not acceptable to callers, but they don't have any data to base this on.

I got involved with SkyTel a number of years ago regarding this. They were using DECtalk TTS for everything. They surveyed their user base on what they thought of the voice quality. The response was overwhelmingly that the TTS quality was just fine. Recall that DECtalk did have a pretty severe accent, although it was quite understandable. The basic requirement is that the voice be clear/understandable and likable.

The high quality TTS voices that are available from a number of TTS suppliers are perfectly acceptable for all IVR applications. They are pleasant sounding and highly intelligible.

I just completed a long call with technical service of a wireless Wi-Fi supplier. The technicians all had severe accents that made them difficult to understand. A TTS voice would have been much better.

The IVR suppliers will babble away about branding and how each business needs a unique voice that relates to their particular business. It turns out that I have the same woman's voice for my health insurance co., one of my banks, a railroad and a life insurance co that I use. So much for unique branding. Considering that the low regard that most customers have for IVR, it seems like a weird idea to have a brand associated with it.

TTS has the potential to provide a lower cost, more flexible solution for IVR. The desire of the IVR suppliers to continue doing things as they have done for the last four decades is the primary barrier to this occurring.
Call Center Comics!

If you like this comic and would like to see more, write Ozzie at callcentercomics@yahoo.com and visit his website at http://callcentercomics.com/cartoon_categories.htm or just click on the comic to take you to his page. The NACC appreciates Ozzie letting us use some of his comics in our newsletter.
---
To view past issues of In Queue, please click here.

If you would like to contribute to In Queue, please reply to this email with "Contribute" in the subject line.
Copyright 2014 National Association of Call Centers