Meet The Members: Carol Clagett, First Citizen Bank

Meet Me In Indy

Is Customer Experience A Bad Metric? Thoughts From Walt Tetschner

Vegas, Baby! 15th Annual Call Center Week Event

Congratulations To NACC Member Miami Exchange!

Is Your Head In The Cloud? Paul's Ponderings
---
Paul Stockford, Research Director, NACC and Chief Analyst, Saddletree Research, Paul.Stockford@nationalcallcenters.org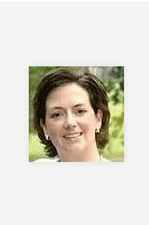 In this month's installment of "Meet the Members" we visit with NACC member Carol Clagett, who runs the contact centers for First Citizen's Bank in Raleigh, NC. A longtime NACC volunteer member, Carols brings a unique perspective to the customer service profession.

NACC: How and when did you begin your customer service career?

CC: I actually started as a bank teller in 1986, which pre-dates computers in branches and was during the days when carbon paper was used to create duplicate documentation. Needless to say, there've been significant technological advancements since then. Customer service has become much more complex in lockstep with expansions in technology. Gone are the days of simply relaying a customer balance or seeing if a check cleared. These days, agents must have in-depth knowledge of different operating systems and browsers as well as be experts on all different devices, including tablets and smart phones.

NACC: What is your role at First Citizen's Bank?

CC: I provide daily leadership to over 120 associates at our two customer care center sites. In addition to motivating and leading our staff, my responsibilities include leveraging Voice of the Customer (VoC) metrics for prioritization and inclusion in future projects to ensure corporate strategic objectives align with customer demand. I also lead call-avoidance initiatives to shift customers to self-serve channels and help manage the time constraints of increasing call complexity. Another primary function of my role is serving as VoC on all customer-facing projects to mitigate impact of design through deployment, including impacts on support personnel.

NACC: What do you find most challenging about running a contact center organization in the financial services industry?

CC: The unknown… Every day is different. There are regulatory changes, merchant card compromises and mass media blitzes urging customers to call their bank about the latest Internet vulnerability. A day well planned suddenly ends up in the ditch. Further, increasing identity, credit/debit card and online fraud is forcing all banks to tighten customer authentication parameters, which is in direct conflict with customer satisfaction. This leads to very difficult conversations with customers as they feel they have to jump through hoops to access their own funds. Occasionally, you hear from a thankful customer who appreciates the measure you're taking to ensure the safety of their funds and confidential information.

NACC: Is there a career best or career worst customer experience that comes to mind?

CC: I would have to say it occurred during the recent Target data breach. In 2010, the Heartland breach hit us hard. Due to rampant fraud, we were forced to deactivate high numbers of debit cards without warning. Although customers received replacement cards, many customers discounted the cards and never activated them. This left customers stranded with no access to funds and resulted in an unmanageable spike in volume. I realized this would not be the last merchant breach we encountered and designed IVR routing to help better manage volume due to such events. The menuing sat dormant until Target's breach, at which time it helped divert over 17,000 callers to an automated message and away from live agents.

NACC: What sparked your interest in the NACC?

CC: The opportunity to converse with peers and learn from the experiences others lured me to the NACC. I always welcome the chance to bounce around ideas and hear what others are doing. It's great to have a sounding board from those who've already been there… and know whether going there was worth the efforts!

NACC: What do you like to do when you're not at work?

CC: Breathe! With a call center that is "on" 16 hours a day, seven days a week, 364 days a year, downtime is rare. Even when we're closed I'm often paged. My husband and I have a boat and at every opportunity we are on it in the water getting some downtime with our dogs. Nothing is more peaceful than the water!

NACC: Any advice for people just starting their customer service career?

CC: Run! Just kidding… The best advice I can give is to make sure you're the right fit for the role. All roles within a call center demand super thick skin, kid gloves and a tireless work ethic. It takes a special person to nurture and build customer relationships, especially when damaged or when delivering an unsavory message. Often, call center personnel take the lashes for unpopular corporate decisions. The successful candidate must know how to turn losses into victories and say "thank you" (and mean it) when customers provide unsatisfactory feedback. I truly do thank our customers for letting us know when our service fails to hit the mark. Otherwise, how could we improve? Negative feedback may sting. But, it's the best gift your customers can give – as long as you act upon it!
---
Paul Stockford, Research Director, NACC and Chief Analyst, Saddletree Research,
Paul.Stockford@nationalcallcenters.org
During the first week of June I'll be in Indianapolis to attend Interactions 2014, Interactive Intelligence's annual customer event. This year Interactive Intelligence has added a new program that is open and available to everyone, whether an Interactive Intelligence customer or not. This new program is called the CX Hot Trends Symposium and it is scheduled for June 3 – 4.

I'll be speaking in the program on the topic of social media performance metrics. Join me for this new event. For more information visit

http://www.cx-expo.com/

and if you do plan on being in Indy for this event, please let me know so we can at least say hello!
---
Walt Tetschner, TERN Systems,

tetschner@aol.com
I recently read an article in which a call center industry luminary was claiming that "customer experience is a bad metric". It was stated that Customer Engagement should be the objective. The way I read this, the luminary is saying that the industry hasn't been able to provide a good customer experience, so let's create another industry term that accomplishes nothing.

Seriously – the reason that was presented for not using customer experience as a metric was that the customer might be unhappy due to some other experience in life that was causing a problem and may have nothing to do with the level of customer service provided. For instance, a customer who discovers that they have overdrawn their checking account is likely to be feeling pretty badly before they initiate a customer service call. This is silly!

It's usually pretty easy to determine that a customer is unhappy with the service that they are receiving. The challenge that we as an industry have is fixing it. We know, for example, that many callers have an intense dislike for IVR and other automated solutions. Callers want a natural language experience, which we know can be provided at a reasonable cost. Yet we continue to provide the same horrid IVR implementations. This Customer Engagement nonsense is another head-in-the-sand reaction that ignores what needs to be done in order to ensure a satisfactory customer service experience.
---
Watch for our e-mail blast next week with details about the 15th Annual Call Center Week that will take place June 9 – 13 at the Mandalay Bay in Vegas, Baby!

1,500 customer service professionals are expected to come together to take advantage of a week full of learning and networking at Call Center Week. The comprehensive program includes two master classes, nine interactive workshops, over 15 roundtables, and four site tours to make the most of your time out of the office. If you don't want to wait for our e-mail next week, take a look at the agenda

here

or send an e-mail to

enquiry@iqpc.com

.
---
Paul Stockford, Research Director, NACC and Chief Analyst, Saddletree Research,

Paul.Stockford@nationalcallcenters.org



The NACC's own volunteer company member Miami Exchange has been selected as a finalist in the Miami Herald Business Plan Challenge contest. As part of the contest Miami Exchange had to produce a video, which can be viewed at

http://www.miamiherald.com/1482

. Click on this link to see NACC member Audrey Nelligan talk about her contact center and the state of the customer service industry.

Congratulations Audrey and all the folks at Miami Exchange!
---
Paul Stockford, Research Director, NACC and Chief Analyst, Saddletree Research,

Paul.Stockford@nationalcallcenters.org



Don't think this is another sales pitch for moving your contact center to the cloud. In fact, I'm wondering if people are just plain tired of hearing about the cloud. How many different ways are there to say the same thing?

Despite the homogenous cloud pitches with which you are undoubtedly bombarded, don't overlook the occasional renegade views of the handful of industry thought leaders that have something worthwhile to say. I recently recorded a podcast with Ron Strandin of Envision, who has a history of shaking things up in the contact center industry. I was disappointed with the reception this podcast has received so I'm inviting you again to take ten minutes to listen to my conversation with Ron. It can be found at the top of the list here:

http://www.saddletreeresearch.com/podcasts.html

.

Got enough time to drink a cup of coffee at your desk? Then you've got enough time to listen to this podcast. No excuses!
---
Call Center Comics!

If you like this comic and would like to see more, write Ozzie at callcentercomics@yahoo.com and visit his website at http://callcentercomics.com/cartoon_categories.htm or just click on the comic to take you to his page. The NACC appreciates Ozzie letting us use some of his comics in our newsletter.
---
To view past issues of In Queue, please click here.

If you would like to contribute to In Queue, please reply to this email with "Contribute" in the subject line.
Copyright 2014 National Association of Call Centers