---
Lori Fraser, Senior Consultant, Strategic Contact, lfraser@strategiccontact.com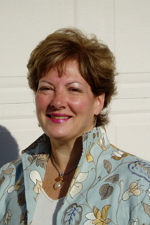 Read the paper, look at webinar offerings, or talk to anyone in your industry and it's obvious that customer experience continues to be a focus as companies fight for reputation, market share, and revenue gains. With all that attention, you'd assume we would see some positive improvements, right? So why are there just as many examples of frustrated customers jumping ship due to negative experiences or lack of consideration for the customer's real needs?

Here's my list of the top 10 ways to improve the customer experience by properly leveraging the contact center's Voice of the Customer (VoC) program and the insights it can provide.

1. Check alignment with strategy. Each budget cycle, the contact center needs to ensure that its major initiatives support the business strategy. Take time to revisit the VoC program and how it supports your expectations for service excellence. Don't simply say: "It was fine last year; no change needed this year."
2. Get clear on what you want to measure. There's not much point in soliciting customer feedback unless it triggers some kind of action or insight at the agent, center, or company level. Ask yourself: What information would be truly meaningful to the front line, support services, and management? What would help the center – and agents – get better or stay on the top of their game?
3. Ask for specifics. Include an open ended question to allow customers to share their insight. There's no better way to capture what you should keep doing and what needs to be changed.
4. Make the survey relatively low effort and easy to use. Take a fresh look at your survey approach, content, and design. Have you narrowed the field of inquiry to no more than 5-7 questions? Does your survey methodology honor the recipients' preferred media? Is it minimally disruptive?
5. Implement triggers for action. Establish trigger thresholds so surveys scoring below an acceptable level get immediate follow-up and experience intervention.
6. Conduct root cause analysis. If your survey reveals an undercurrent of unhappiness, you need to know why you're falling short of the mark. For example, if it took too long to reach the right person, the cause could be a capacity constraint, a call routing issue, agent training, or something else. Too often, the front line takes the "hit" for something beyond their control. If you don't surface the root cause, you'll keep getting the same complaints! Consider conditional questions tied to specific responses as one way to gather more detail, and use other reports and analytics to dig into the root cause of what surveys reveal.
7. Connect VoC with QM and coaching. Best in class centers make sure that there is a common thread from strategic and operations planning to training, auditing, and coaching. Make sure that VoC is part of this continuum and keeps pace with major changes and course corrections.
8. Refine continually. When satisfaction scores go flat, make some adjustment to your approach to allow for a deeper dive. Don't assume that everything is OK or stop VoC because scores are high. Take it to the next level!
9. Close the loop. When you ask for information, be prepared to share the result. You will build credibility and relationships when you are transparent about your current state and the actions that you'll take to improve it. Tie each survey to specific agent interactions and share customer responses in a timely manner with your agents.
10. Share the wealth. While your survey may reflect contact center themes, the insights that you glean may benefit other departments within your organization. Keep them apprised of your findings – especially the groups whose work is either upstream or downstream from your efforts. Addressing the themes collaboratively allows the center to gain value by providing insightful customer, process or product information and keeps the entire organization focused on your customer.

Do you really care about your customers? How does your VoC program stack up to the ten key components of a well-aligned VoC program? Now is the time to take action. Address the gaps now, before you lose another customer or enterprise confidence in your center.

For more on VoC Best Practices, check out the Strategic Contact website at http://www.strategiccontact.com/articles.asp
---
Kevin Hegebarth, Vice President Marketing, HireIQ Inc.,

kevin.hegebarth

@hireiqinc.com



(The following is a reprinted with permission. It is a recently published blog entry on the Hire IQ website, www.hireiqinc.com, which the NACC found to be particularly useful. The employment data cited in the post can be found in the March issue of In Queue.)

Despite dire predictions that self-service will render the call center agent obsolete, the opposite is true. Call center employment continues to grow at a healthy clip. According to recent research published by leading industry thinker Paul Stockford of Saddletree Research, the U.S. call center industry added nearly 52,000 new jobs. Some of this growth is attributable to the staffing of health insurance exchange contact centers as a result of the Affordable Care Act, but much of it is industry growth.

However, the impact of self-service skills and competencies that today's agents must possess is undeniable. Customers are better informed than ever before with more resources at their disposal to research alternative products and services or solutions to their issues. Therefore, successful agents need know more than just how to talk and work a computer at the same time. Here are four characteristics of successful call center agents.

Emotional Disposition. This is a trait that is rarely measured when hiring call center agents. People with a particular emotional disposition tend to perform better in certain types of jobs than others. For example, an agent who exhibits a pleasant and contented demeanor is generally better suited as a customer service professional. In contrast, someone who comes across as high-energy and excited will be better suited to a sales role. These emotions are directly transferred to the customer interaction and have a direct impact on the customer experience.

Critical Thinking. Scripts are still a way of life in many call centers, but these have just as often given way to talking points that the agent can use to carefully craft a more natural sounding interaction with a customer. Since self-service drives more complex interactions to the agent, it's imperative that an agent be well-skilled in ferreting out root causes and addressing them accordingly.

Communication and Language Skills. This one should be a no-brainer, but I've personally interacted with agents who don't have a good command of the language, who don't speak clearly and who don't communicate well. Each agent has the opportunity to make upwards of 50 customer impressions each day – that's 250 per week or over 12,000 per year. Your customers judge your company based on how well your agents communicate with them.

Customer Service Orientation. Every customer interaction has the opportunity for a misunderstanding. This is more than just exhibiting empathy and saying, "I'm sorry" at the appropriate time. It's actively listening to the customer's dilemma and offering a reasonable solution that satisfies the customer's need for resolution. It's not giving into each customer's every demand – it's being able to separate the "needs" from the "wants" and delivering on the needs.

To a certain extent, technical (e.g., computer, internet, etc.), product and basic sales skills can be taught and reinforced throughout training and coaching. But agents who arrive on the job lacking any of the above are likely to jeopardize your customer relationships in the long term.
---
The organizer of the SCORE 2014 Conference, Omega Management Group, also happens to be an NACC member so we are happy to be able to pass on to all NACC members a specially arranged discount on event registration, which can be found at

http://www.omegascoreboard.com/score.php?aff=nacc.



Now in its 12th year, SCORE helps senior customer service executives learn the latest innovations in customer experience management (CEM) strategy and these principles improve their contact centers and other customer operations. Expert speakers lead workshops and panels on these topics and on the latest technology that helps organizations work more productively. To take advantage of the NACC member discount on event registration please visit
http://www.omegascoreboard.com/score.php?aff=nacc.
---
Paul Stockford, Research Director, NACC and Chief Analyst, Saddletree Research,
Paul.Stockford@nationalcallcenters.org
One of the first things I learned in boot camp lo those many years ago was to never volunteer for anything. That lesson may have come a bit late since I had already volunteered to spend four years of my life in the service of my adopted country, but an aversion to volunteerism was reinforced many times during the subsequent ten weeks of boot camp when I was transformed from citizen to sailor.

Today, I find volunteering to be one of the most satisfying things I do in my life. I wish I had more time so I could volunteer more of it to organizations I feel are doing worthwhile work. My hope is that one day I'll be able to.

If you've read this far, I hope it's because you have found the NACC to be a worthwhile organization. As most readers know, the NACC is a 503(c)(6) not-for-profit research and membership organization. I don't draw a salary from the NACC and the only way we keep the lights on is through the occasional e-mail blasts we send out to members and subscribers. I sincerely hope you take the time to open and read these e-mails from the NACC as they are vital in allowing us to continue our contact center industry research mission.

Much of the research we conduct is made possible thanks to the support of our volunteer members. Our volunteer members promise to give us 30 minutes of their time each year to participate in the surveys that underlie much of our research. We ask for no more than 30 minutes, often less, and that is over the course of 12 months. In return, these volunteer members get the same benefits as our paying members.

The results of our research is published in this newsletter throughout the year, but much of the detail behind the research is on our website and available to members only. For example, we are now working on a report detailing the fairly recent cloud-based contact center phenomenon. That report will be available to members when it is published in the next month. Members can also take advantage of business opportunities that come our way and can tap into the collective experience and intelligence of the entire membership for anything from work-related opinions to professional advice. We've got a pretty good community within the NACC.

The point of this article is to hopefully get you, the reader, to consider becoming a volunteer member. If this is of interest to you, or if you have any questions about volunteer membership, please send

me

an e-mail with the word "Volunteer" in the subject line.

So why bother to volunteer for anything? As far as the NACC is concerned, the answer is simple. We need your help. As a not-for-profit organization we have limited resources and, like most not-for-profit organizations, we rely on volunteers. We are able to provide the type of research that for-profit organizations can't, mostly due to the support of our volunteers. Without our volunteers, we wouldn't be able to pursue our research mission.

Volunteering with the NACC won't cost you a penny and I think you'll find it to be a rewarding experience from both a career and a personal perspective. I hope you'll consider joining us. Again, if you'd like to become part of the NACC or if you have any questions, please send
me
an e-mail with the word "Volunteer" in the subject line.
---
Paul Stockford, Research Director, NACC and Chief Analyst, Saddletree Research,

Paul.Stockford@nationalcallcenters.org



Sometimes things in the industry just bug me. Know what I mean? Rather than gripe around the water cooler, I thought I'd bring my industry pet peeves to the NACC and see if any of these things bug you too.

First up – what's with all this talk about "gamification?" I understand the concept. It's been around for a long time. Back in 2005, I organized the first annual Saddletree Forum conference at a really nice resort in the high Sonoran desert of Carefree, AZ. One of the attendees was Brooks Mitchell, PhD. Brooks was a professor at The University of Wyoming and the founder of Snowfly in Laramie, WY. Snowfly created games designed to motivate and reward agents for their performance. This was in full swing nine years ago.

Today, vendors talk about gamification like it's some sort of revolutionary application that they just dreamed up. Did it really take that long for the industry to figure out the use and benefits of motivational programs in the form of games for agents, or was Brooks Mitchell just way ahead of his time? Here's another news flash for all you vendors that just woke up to gamification – there's this new Internet site called YouTube. Check it out.

Next up – can someone explain to me how you can follow 50,000 people on Twitter? I follow a couple hundred and I know I miss quite a bit. Even if looking at Twitter was your full-time job, which I believe it must be for a few people who seem to do nothing else, you still can't read what 50,000 people are posting each day.

I have a feeling that for many people, Twitter has become a game of "If you follow me, I'll follow you." I've noticed that most of the people who follow 50,000 people also have about 50,000 followers. Coincidence?

Several years ago, I used to raise horses here on little ranch in the desert. Although I never was interested in Arabian horses, there was a huge culture that sprang up in the southwest around those who raised and sold Arabians. At one point, someone in the Arabian horse industry discovered an easy way to establish a reputation for selling horses for top dollar. One breeder would approach another breeder and say, "If you buy one of my horses for $100,000, I'll buy one of your horses for $100,000." Once the deal was done, two breeders gained reputations for selling $100,000 horses even though the true value of the horses was likely a fraction of that sum.

Twitter isn't an accurate indicator of anyone's value to the contact center industry or to anyone else. It has degenerated to little more than a sleight-of-hand shell game. Don't get fooled by the numbers.

Finally, has the word "Optimization" run its course in the contact center industry? It was fine when it was thrown about in connection with performance optimization or workforce optimization, but it seems to be attached to everything now. Things can't just function, they have to be optimized. As far as I'm concerned, that's no longer optimal.
---
Call Center Comics!

If you like this comic and would like to see more, write Ozzie at callcentercomics@yahoo.com and visit his website at http://callcentercomics.com/cartoon_categories.htm or just click on the comic to take you to his page. The NACC appreciates Ozzie letting us use some of his comics in our newsletter.
---
To view past issues of In Queue, please click here.

If you would like to contribute to In Queue, please reply to this email with "Contribute" in the subject line.
Copyright 2014 National Association of Call Centers