---
Paul Stockford, Research Director, NACC and Chief Analyst, Saddletree Research, Paul.Stockford@nationalcallcenters.org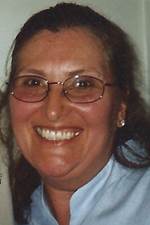 Welcome to another installment of "Meet the Members," where you have an opportunity to learn a little bit more about the people who make up the NACC membership. This month features Linda Reichardt, Director of Customer Service at Paul Fredrick. I have personally been a customer of Paul Fredrick for more than 20 years so I was particularly interested in learning more about Linda's customer service role at this longtime provider of men's clothing.

NACC: When did you begin your customer service career?

LR: Back in the dark ages! Actually, my first customer service job was with a pest control company in 1974. I got the job by answering an ad for a customer service rep with the company and found myself in a customer service career. After working in customer service at a couple of other companies I went to work for Paul Fredrick in 1997 as the evening customer service supervisor. I was promoted to Director of Customer Service last year.

NACC: After sort of falling into a customer service career, what made you stick with it?

LR: I like problem solving and I like dealing with people. Customer service just turned out to be a good fit for me.

NACC: What is your role at Paul Fredrick?

LR: As Director of Customer Service I oversee the contact center, the return department, and all customer outreach initiatives. Basically, I oversee anything and everything that has to do with customer contact. That includes phone, e-mail, live chat, and social media although we're just getting our feet wet in social media. We currently have one full-time rep and a part-time rep dedicated to customer service through social media.

NACC: Are there any challenges particular to customer service in the men's clothing business?

LR: Our biggest challenges probably stem from the fact that we're catalog and Internet sales only. Customers don't have the opportunity to try on or touch merchandise. Agents have to be able to describe our merchandise and describe how it fits so customers have confidence in our representatives and have a good buying experience. We have a month-long training process to make sure our agents are equipped with the product knowledge, product resources, and telephone training they'll need to ensure a positive customer experience.

NACC: What do you see as highlights of your professional accomplishments in your current position?

LR: I was behind the implementation of a more structured, formalized training program to make sure our agents are well-trained before they ever speak to a customer. Believe it or not, there was a time when we didn't even monitor calls. That has changed now. We've also implemented an add-on sales program for agents who upsell our customers. We calculate these add-on sales in a number of ways so everyone has an opportunity to share in the program


NACC: How about achievements from a personal perspective?

LR: I'm most proud of earning my master's degree. I didn't decide to go back to school until I'd been working in customer service for 22 years. I started by taking classes at a local community college and earning my associate's degree. I enjoyed school so much that I continued on to Albright College in Reading (PA) and earned a bachelor's degree in history. I didn't want to stop there and applied to the master's degree program at Lehigh University. I was accepted and earned my master's degree in Instructional Design and Development. I'm living proof that it's never too late to get an education!

NACC: Did you remain employed by Paul Fredrick when you went back to school? How did you manage to make that work out?

LR: I did continue to work full-time at Paul Fredrick while also going to school full-time. I worked all the evening and weekend shifts and went to school during the day. I studied and completed assignments between classes and after work.

NACC: What drew you to the NACC?

LR: Membership in the NACC was recommended to me by the person who previously held the customer service director position here. I think NACC research is an awesome resource for my career. I always feel like I'm in the loop – staying on top of what's happening in the industry. It's a great resource.

NACC: What do you like to do when you're not at work?

LR: I enjoy history and anything related to history so I drag my husband to historical sites around the country. I also enjoy time with my family and friends and reading is another favorite way to spend free time.

NACC: Any advice for people just starting their customer service career?

LR: I'd advise them to maintain a good sense of empathy for what the customer is going through, to assess the situation from the customer's point of view. A good customer service professional needs to be able to take a negative situation and turn it around.
---
Paul Stockford, Research Director, NACC and Chief Analyst, Saddletree Research,
Paul.Stockford@nationalcallcenters.org
The one constant in the contact center industry is change. Over the past several months we've seen some of our volunteer members change employment or move on, leading to vacancies in our NACC volunteer member group. Because of this unexpected turnover we're shoring up our volunteer member corps with a membership drive. Becoming a volunteer NACC member is easy.

Volunteer memberships are provided at no cost in exchange for 30 minutes of your time during the one year membership period. All we ask of our volunteer members is to participate in our surveys, which typically take four minutes or less to complete. In 2012 we ran a total of three surveys. In 2013 we only ran our annual survey at the end of the year. Last year we didn't even ask for 30 minutes of volunteer time!

NACC membership gives you access to reports, our Job Board, business opportunities as they come to us, and the opportunity to tap into the membership network for inquiries, advice and review. We promise to ask for no more than 30 minutes of your time in total to participate in our brief surveys during the course of the year. It's a great deal. If you'd like to join us, send me an e-mail with the word "Volunteer" in the subject line and I'll set up your membership. If you have questions don't hesitate to contact

me.
---
Paul Stockford, Research Director, NACC and Chief Analyst, Saddletree Research,
Paul.Stockford@nationalcallcenters.org
We know you don't have hours every week to spend attending each webinar you're invited to, but you have to admit some of those titles and descriptions sound awfully interesting. Rather than invite you to yet more webinars you don't have time for we offer podcasts that we believe will allow you to learn something in the amount of time it takes to drink a cup of coffee at your desk – about ten minutes.

This month we've added a couple more podcasts to the library. First up is a conversation I recently had with Ron Strandin, CEO of Envision, covering the reasons behind the emergence of the contact center in the cloud. Ron also offers advice on what to look for when you start shopping for your own contact center cloud solution. This podcast can be downloaded at

http://www.saddletreeresearch.com/podcasts.html

.



Also available this month is a podcast covering social customer service from Bright Pattern. The featured speaker is Mike Ellsworth of the Social Media Performance Group. You can access this podcast for download at our homepage,

http://www.nationalcallcenters.org/

. Scroll down to find the link to this podcast.
---
Walt Tetschner, Tern Systems and ASR News, tetschner@aol.com

Regular readers will recognize Walt Tetschner's name as a regular contributor to In Queue and a supporter of the NACC. The following thoughts from Walt are excerpted from his monthly Automatic Speech Recognition newsletter, which is full of speech technology information that is directly relevant to the customer service industry. For more information on Walt's ASRNews, drop him a line at the above e-mail address.

IVR should be sold as a security imperative:

IVR has traditionally been sold as a cost-saving ROI capability. Improving customer satisfaction is part of the sales model, but with the reputation that it has developed with users, this has become less of a selling point. The challenge is that these capabilities are readily deferrable. Yes – they are nice to have, but they can be deferred if the budget is tight. This is not the case with security. A security problem cannot be deferred or ignored.

Virtually every call center is in violation of the basic requirements of the PCI standard by making it possible (& easy) for a CSR to obtain access to the private information of their customers. In fact, rather than assuring that CSRs are not able to obtain this information by monitoring their conversations, enterprises are actually creating security breach points by having their CSRs obtain this private information directly from their customers.

The IVR industry should re-position IVR as a means to improve security. Private information is provided via IVR in a secure manner and the obtained data is treated in a highly secure fashion. A capability for monitoring the CSR conversation to assure that the CSR is complying with the PCI standard and not requesting credit card information from the callers, should be packaged with the IVR offering and promoted as a highly secure capability for performing transactions

Wearable technology?

From what was shown at CES, this continues to look like a solution in search of a problem. The smart watch seems to be the focus for wearables. Nuance/Omate came out with a smartwatch that does not require a separate mobile phone to function, but with a tiny screen. Since you still need an additional mobile phone, the value that is received from the variables is pretty expensive. The marketing around wearables seems inappropriate. Wearables should be repositioned for the industrial or enterprise worlds. Think about what very low-cost, hands-free computing can do for the health care industry, or what it could do for production, for somebody who's doing repairs of engines.
---
Paul Stockford, Research Director, NACC and Chief Analyst, Saddletree Research,
Paul.Stockford@nationalcallcenters.org
A couple of weeks ago I received a call from a documentaries Development Producer at the BBC in Cardiff, Wales, UK. Anyone who watches "Downton Abbey" is already familiar with the British Broadcasting Company (BBC) and the quality of their programming. The producer who called me is behind a British reality series that focuses on, believe it not, a contact center in the coastal town of Swansea, Wales.

Called "The Call Centre," the show has been a huge hit in the U.K., so much so that they even did a "Call Centre Christmas Special" that aired this past December to record audiences. The series is a reality show in concept but according to the producer I spoke to, the audience really connected with the contact center agents and wanted more coverage of the characters, many of whom have since become minor celebrities in the U.K. a la "Jersey Shore."

The reason for the call from the BBC producer was the planned production of a new series of "The Call Centre" that will bring the show's real-life manager to contact centers in other countries, including the U.S. The producer wanted to get some basic information on the U.S. call center industry and compare conditions in the U.S. with conditions in the U.K.

The producer also asked if I would help her bring U.S. call centers to the program when they begin production planning later this year. NACC members can expect a call from me as this project comes to fruition. In the meantime, if you'd like to learn more about the BBC series "The Call Centre," go to

http://www.bbc.co.uk/programmes/p018vlpy

.

Move over "Downton Abbey." Here comes "The Call Centre!"
---
Call Center Comics!

If you like this comic and would like to see more, write Ozzie at callcentercomics@yahoo.com and visit his website at http://callcentercomics.com/cartoon_categories.htm or just click on the comic to take you to his page. The NACC appreciates Ozzie letting us use some of his comics in our newsletter.
---
To view past issues of In Queue, please click here.

If you would like to contribute to In Queue, please reply to this email with "Contribute" in the subject line.
Copyright 2014 National Association of Call Centers