---
Meet The Members: Kim Hileman of Advanstar

Paul Stockford, Research Director, NACC and Chief Analyst, Saddletree Research, Paul.Stockford@nationalcallcenters.org

This month we offer our second installment of "Meet the Members," where you have an opportunity to learn a little bit more about the people who make up the NACC membership. This month features Kim Hileman of Advanstar, an event and marketing services company with worldwide presence.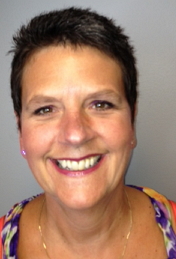 NACC: When did you begin your customer service career?

KH: I started in 1985. I was hired by Advanstar as a part-time outbound agent making calls to renew magazine subscriptions. Advanstar also had a market research division so I was also involved in many of the division's research studies. When Advanstar started buying trade shows we established an inbound call center. That was me – I was the inbound call center! I spent four hours a day taking inbound calls from people wanting to attend one of our trade shows, then spend another four hours a day on the phone with credit card companies getting authorization for the transactions. Everything was a manual process back then.

NACC: Why choose a career in customer service?

KH: I think it's more appropriate to say that customer service chose me! I took my first customer service job out of necessity, but once I got into the job it turned into a constant flow of new opportunities. The publications and trade show industry was constantly in motion and I wanted to be involved in creating something new – something that was going to continue to grow. We went from an inbound call center of one (me) to one with 22 seats. It's been a great ride. I can't imagine doing anything else.

NACC: What is your role at Advanstar?

KH: I'm currently the inbound call center manager but my role at Advanstar is constantly evolving.

NACC: Are there any particular challenges running a contact center in the publications and trade show business?

KH: In the business information industry, as we shift from print to digital publications, we're finding our customers want to go digital as well. We are seeing a definite shift from customers preferring a live person interaction to a preference for customer service via e-mail. That requires a whole different set of skills and it presents both a challenge and an opportunity for us. We are challenged to improve our written communications skills, which translates to an opportunity to also learn new skills that will serve us all in the future. A constant challenge in the trade show business is the extreme peaks and valleys that occur in customer communications volume as a result of the seasonal and cyclical nature of the business. I'm constantly searching for ways to smooth the peaks and valleys while maintaining the value that the contact center brings to the company.

NACC: Is there a career best or worst customer experience that comes to mind?

KH: We've all experienced the "beast" customers but a couple of unusual customers come to mind. At one time we had a young man who kept calling our toll-free numbers to solicit his services. He claimed to be a Chippendale dancer. We finally had his number traced and it led to a home in Iowa. Turns out Mom and Dad had no idea they had a Chippendale dancer in the house. My favorite call was from a gentleman who came across one of our veterinary magazines. He called our toll-free number and demanded to know why dogs' lips are brown. Since our number was in the veterinary magazine he was adamant that we answer his question. He was dead serious. If I ever write a book it will be entitled, "Why Are Dogs' Lips Brown?"

NACC: What drew you to the NACC?

KH: As you know, you and I first met at the Call Center shows in Dallas all those years ago. After we reconnected it just seemed logical for me to become a member and get involved with the NACC.

NACC: What do you like to do when you're not at work?

KH: My husband and I have a cabin in Northern Minnesota that is very isolated. In fact, it is boat access only. I love the peace and quiet there and that's my escape. Every opportunity we have we spend time in the cabin on the lake.

NACC: Any advice for people just starting their customer service career?

KH: Don't take anything personally. The customer is not always right, but they are always the customer. That's what I tell our agents. Always be respectful, but don't take anything personally.
---
Volunteer Membership Drive Continues
Paul Stockford, Research Director, NACC and Chief Analyst, Saddletree Research,

Paul.Stockford@nationalcallcenters.org
Due to some recent changes in employment that has led to member turnover we're shoring up our volunteer member corps with a summer membership drive. Becoming a volunteer NACC member is easy.

Volunteer memberships are provided at no cost in exchange for 30 minutes of your time during the one year membership period. All we ask of our volunteer members is to participate in our surveys, which typically take four minutes or less to complete. In 2012 we ran a total of three surveys. In 2013 we have yet to run a single one! That will likely change during the summer as we gear up our research efforts, but we still promise to ask for no more than a total of 30 minutes of your time during the year.

NACC membership gives you access to reports, our Job Board, business opportunities as they come to us, and the opportunity to tap into the membership network for inquiries, advice and review. We promise to ask for no more than 30 minutes of your time in total to participate in our brief surveys during the course of the year. It's a great deal. If you'd like to join us, send me an e-mail with the word "Volunteer" in the subject line and I'll set up your membership. If you have questions don't hesitate to contact

me

.
---
With Mobile Self-Service Apps, Live Assistance is Customer's Choice
Art Rosenberg,

The Unified View

/

UC Strategies Expert

,

artr@ix.netcom.com
UC flexibility has always been more important for mobile users than for desktop workers, because they need dynamic flexibility for both initiating contacts and responding to contacts while "on the go." This is becoming particularly true for customer service interactions, where consumers increasingly use

mobile self-service applications

, but then run into a complex problem that requires expert live assistance. "Click-for-assistance" with new browser technologies like Web RTC, will help streamline direct access to such customer service staff, but the question still remains as to exactly what kind of assistance is really needed by the individual customer.

One solution is to stop guessing about what such customers want and give them the choice of selecting the expertise they think they need, including the flexibility of how and when they want to interact with such support, without first talking to an agent and then getting transferred. An innovative approach has been developed by OrgSpan that has integrated their solution with a leading interaction (contact) center provider, Interactive Intelligence, to provide such a practical capability. So, we interviewed the founder and CEO of OrgSpan, Jeff Swartz.

What is changing the most about customer service today?

We believe the biggest change in customer service today is what customers are expecting, especially when they increasingly use personalized, multi-modal smartphones or tablets. They don't want to be limited to searching a FAQ, emailing support, or sitting in a call-waiting queue after dialing into a support center. Customers are drawn to solutions that put them in control and that are more flexible in nature. They therefore want companies to offer dynamically flexible solutions that allow them to choose how and when they want to get the live support they need. There is a rapidly increasing movement towards non-voice (telephone) based interactions such as chat, email, social media channels, etc.

They also expect to be able to change their mode of communication without losing any context of what they have already done. For example if I'm on a company's support site, searching FAQs, performing self-service transactions, asking questions in the forums, or chatting with an agent, when I decide to elevate my interaction to a voice or video conversational, I want the context of what I've been doing to go with my contact so I don't have to start all over with the contact center agent.

Finally, many customer service organizations struggle to find an available "expert" to help if the initial agent cannot handle the issue. We've seen large, multi-thousand agent call centers, with little or no ability to search for either other agents or experts inside and outside the call center to assist when help is suddenly needed. With the adoption of mobile consumer self-services, the "expert" problem will only increase.

What are the challenges that customer services will still face with new contact center technologies?

The biggest challenge we see is support organizations accepting the changing customer expectations and paradigms, and accepting the need to meet the customer on his/her terms and in a format that supports the device the customer may be using. Customers want access to all support channels that work well on their smartphones and tablets. They also want to be able to escalate the mode of that interaction. So I may start out by browsing a support website's self-service applications, but then want to easily be able to turn that into a chat. And if the chat isn't proving efficient, I want to easily be able to switch to an audio or video call.
Customer service organizations often struggle to meet the customer's expectations because it means utilizing new online self-service technologies and accepting that they will have less control over their customer. These new self-service technologies also present a new problem – it becomes more complicated when the customer does require live assistance. How do you capture the context of the self-service activity, especially when they are "mobile apps," to pass along to the right kind of person in the contact center?

What Does OrgSpan technology offer that is better than existing approaches for assisted customer services?

OrgSpan offers two cloud-based solutions that help customer service organizations deliver an improved experience for their customers. Our first product, called OrgSpan Connect, allows customer service agents and anyone in the organization to have rich profiles defined with their experience, skills, certifications, etc. that can be searched to find an appropriate expert when needed. This helps increase first-contact resolution, reduces overall interaction time, and improves customer satisfaction.

Our second product is called OrgSpan Select. This product is focused squarely on those organizations that want to offer a radically different and more personalized customer service experience. OrgSpan Connect makes rich employee profiles available internally, so employees can find and connect with other employees. OrgSpan Select, however, integrates into a "Click for Live Assistance" support flow and makes rich agent/expert profiles available to your customers, so that they get to browse, search, and ultimately choose the agent/expert they want to handle their interaction.

The customer gets to view and search a variety of information about each agent/expert including skills, product knowledge, authority role, and REVIEWS from other customers, as well an estimated wait time for each agent/expert. This experience is available on smartphones and tablets, as well as from any web browser. This customer-focused experience allows customers to personalize their live assistance experience and can help differentiate a company's customer service from its competitors.

What Kind Of Companies Can Benefit Most From OrgSpan Select?

OrgSpan Select has received lots of interest from several types of customers. First, there are technology providers and services companies that want to gain a competitive advantage through better support channels. I can buy a Canon lens from dozens of online companies at virtually the same price point. Superior customer service can sway a customer's decision from which vendor to make the purchase, as well as help retain the customer when they have problems.

The second type of customer company is one that wants to encourage an ongoing relationship between their customers and their customer service agents. For example, credit unions, would love to have their members develop a personal relationship with their customer service personnel. This encourages loyalty and additional business from their members.
Finally, we're seeing a lot of interest from companies that have to support a large number of very different products or services. A good example is a health care company that is supporting multiple products and multiple versions of the same product, where support for each product requires very specific knowledge and expertise on the part of the customer service representative. With OrgSpan Select, the customer would be able to select a customer service representative who has the specific needed knowledge/expertise to help.

How Does OrgSpan Select Work With Contact Center Communications and Online Portals?

OrgSpan Select currently supports routing of email and callbacks. We integrate with Interactive Intelligence's Customer Interaction Center product on the telephony side. Companies can easily customize the look and feel of OrgSpan Select to match their website design and marketing efforts. Implementation of OrgSpan Select is also extremely easy and requires very little effort to integrate into their support website.

OrgSpan products are cloud-based and extremely easy to set up and configure. Both OrgSpan Connect and Select work with premise-based and CaaS modes of Interactive Intelligence's Customer Interaction Center.

We've had some interesting reactions from customer service organizations ranging from "We could NEVER do that" to "We love this". We also get concerns about exposing agent information including photos. We support pseudonyms and alternate-photos so you don't have to make public the agent's real name or photo.

Futures?

We believe our Connect and Select products can really help an organization improve their customers' live assistance experiences when they really need it and help meet the rapidly changing expectations of their customers. Org Span Select is just the first product in a suite of service technologies we will be releasing that will enable companies to build private social portals for their customers. We'll be announcing further developments later this year.

For more information or to learn more about OrgSpan products and services, please visit

www.orgspan.com

.
---
Call Center Comics!

If you like this comic and would like to see more, write Ozzie at callcentercomics@yahoo.com and visit his website at http://callcentercomics.com/cartoon_categories.htm or just click on the comic to take you to his page. The NACC appreciates Ozzie letting us use some of his comics in our newsletter.
---
To view past issues of In Queue, please click here.

If you would like to contribute to In Queue, please reply to this email with "Contribute" in the subject line.
Copyright 2013 National Association of Call Centers