---
Paul Stockford, Research Director, NACC and Chief Analyst, Saddletree Research, Paul.Stockford@nationalcallcenters.org

We have launched our annual survey of end-users and once again, we need your help through your support and participation. As a 503(c)(6) not-for-profit, University-based organization, we don't have the resources that the for-profit organizations out there do, so we count on help from our members and subscribers to accomplish our goals. We're asking for your help once again.

Our survey has been designed to get to the root of many industry issues that we plan to further research and write about in 2014. As always, we designed the survey with all closed-ended questions so it will only take a couple of minutes to complete and the survey results will be published in this newsletter throughout 2014 so everyone will benefit from the participation in this research project.

Please do us a huge favor and go to https://www.surveymonkey.com/s/NACC2013 to complete the survey. We don't ask for any identifying information, only demographic information, so no salesperson can or will contact you. Your privacy is absolutely protected.

To quote NACC member Kymberlaine Banks, "I love the research…The NACC produces some great research that I find very useful." Without your help we can't get this research done. Please help us to continue our industry research mission by giving us a few minutes of your time to complete our 2013 survey. Thanks in advance.
---
Paul Stockford, Research Director, NACC and Chief Analyst, Saddletree Research, Paul.Stockford@nationalcallcenters.org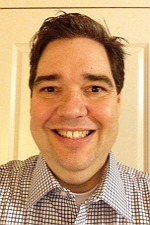 We're going to do something a bit different for this month's installment of "Meet the Members." It occurred to me that many of you don't know David Butler, the founder and executive director of the NACC. With a visit to the website, www.nationalcallcenters.org, you can learn a little about the NACC's history, but I thought the details behind the history might be of interest to you, our readers.

NACC: Tell us a little about your background and your current position at The University of Southern Mississippi.

DB: I am a tenured Associate Professor at the university. I am in the middle of my 13th year as a professor here. I teach mostly doctoral students and I enjoy teaching primarily methods classes that teach others how to conduct research.

NACC: What sparked your initial interest in the contact center/customer service industry?

DB: When I was researching my doctoral dissertation during my own Ph.D. program I studied the US airline industry and deregulation, in particular, the use of information technologies as part of the deregulation strategy of airlines. As part of their information technology scheme they moved reservation centers from airports, where they were historically based, to more distant locations with less expensive real estate, sometimes in cities the airlines did not even serve. After I found these airline reservation centers I continued looking and fell backwards into the call center industry.

NACC: What factors led to the formation of the NACC?

DB: When I created the Call Center Research Laboratory at the university in 2003, I was looking for an existing organization through which we could share the information we were collecting. The organizations I found and approached were uninterested in partnering with me for a variety of reasons so I decided to create an organization to serve the industry and this purpose.

NACC: Why was the NACC founded as a not-for-profit organization?

DB: Most of the organizations I found within the call center industry when I was seeking a partner through which to share our data were privately held companies. This meant that each of them was trying to maximize their own profits, often at the expense of their membership. I thought that a not-for-profit organization would be seen as being a service for the industry and the industry would see that the not-for-profit was there to help them and the industry. Most industries have a major organization associated with them and often this association is a not-for-profit. The call center industry did not have such an organization until the NACC was formed.

NACC: What have you found most rewarding about the NACC and the work it does in and on behalf of the contact center industry?

DB: The most rewarding part of the NACC is being able to share knowledge and data with our members. Most members are seeking good, reliable, and affordable information to make tough decisions often with little information. Being able to provide people with the information to make such decisions is very rewarding for the NACC and it benefits the user, their company and the industry as a whole. Research shows that people with more and better information make better decisions and thus improve the industry overall.

NACC: What are the challenges of running the NACC?

DB: The biggest challenge of running the NACC is the pull to become more commercial, to sell out, or to be purchased by a media company as most other organizations have done. But to give in to this pull means to go against the core of the purpose and mission of the NACC, which is to serve the industry first, not our pocketbooks.

NACC: What do you like to do when you're not at work?

DB: I have twin daughters who are 22 years old this January and a wife of 23 years this December. Besides family, my research at the university and the NACC, I enjoy watching college football. I am a Texas A&M alum – an Aggie – so I guess you could say college football is in my blood!

NACC: What should customer service professionals look for in the contact center industry in 2014?

Our research is beginning to show some intriguing trends emerging for 2014. We see a great deal of interest in the contact center in the cloud, but we don't know if this interest will translate to action before the end of next year. Overall industry optimism is high, as verified by hiring plans among respondents to our year-end 2013 survey, which is currently underway (https://www.surveymonkey.com/s/NACC2013). Analytics solutions will still be in demand but well-established solutions like e-learning seem to be making a surprising comeback. 2014 will be an interesting year for the contact center industry.
---
Last month we sent you an e-mail detailing the Remote Working Summit that will be held in Dallas February 4 – 5, 2014.

The information provided during the summit will build upon the data included in the report we authored on the At-Home Agent phenomenon earlier this year. This benchmark report is available to NACC members as a download at www.nationalcallcenters.org.

The conference is facilitated by Michele Rowan of Customer Contact Strategies, an industry authority on remote work. Speakers representing such companies as Amazon, American Express, Aetna, Teleflora and Marriott are on the agenda, as well as a number of case studies and benchmarking sessions on subjects such as virtual hiring, virtual performance management, HIPAA and PCI compliance, flexible scheduling, and gamification.

If you have remote workers, or are considering adding remote workers to your employee population this year, we recommend you carefully review the information that will be provided at this conference. For more information, visit http://www.customercontactstrategies.com/latest-events/2014-remote-working-summit/.
---
Lori Fraser, Senior Consultant, Strategic Contact, Inc., lfraser@strategiccontact.com

To their credit, most contact centers have jumped on the quality bandwagon and crafted plans to institute disciplined and effective practices. Yet we're surprised by the number of centers that don't take stock of their plans periodically to see if they still make sense. Somehow, they don't make the connection between quality and the annual cycle of adjustments to contact center budgets and strategy to align with enterprise-wide goals. They could be marching full steam on a quality path that no longer takes them where they should be going!

When was the last time you reviewed your scorecard?
As center goals change with the New Year, your quality scorecard may need refinement. Agents get confused when we send mixed messages – e.g., setting a strategic objective to outflank competitors in customer service, but measuring agents on Average Handle Time. Your scorecard is an important tool to communicate the center's goals and motivate behaviors that support them. If no scorecard change is needed in any given year, show everyone how all goals are covered on the existing scorecard. If a scorecard change is needed; make the change, call out how the revised scorecard supports all goals, and utilize a change management methodology to help your staff adjust.

How does your monitoring volume support quality evolution?
When it comes to quality assessment, the more you monitor, the more you learn. And what you learn can be used in individual coaching for performance improvement, team meetings, training, process improvement, and system refinement. If the volume monitored is too low, you won't get an accurate picture of performance or good data to prioritize initiatives. With the New Year, make sure your budget allows for sufficient investment in quality monitoring time (and resources!) to create the data you need.

What roles have responsibility for Performance?
Shared roles are commonplace within centers. Quality Analysts balance contact monitoring and Voice of the Customer feedback responsibilities. Supervisors juggle operational responsibilities alongside call monitoring and coaching. While "piling on" may appear to be the answer to resource shortages, something always gets dropped. More often than not, it's coaching – the activity which actually delivers the best results for quality improvement! You may need dedicated QA staff so that supervisors can actually coach. If that model doesn't work for your center, consider reducing the supervisors' span of control to give them capacity to address QA and coaching routinely. Regardless of your approach, make sure roles are clear and each person has time to follow through on their assignments.

What's your continuous improvement process loop?
Monitoring contact interactions and holding coaching sessions are critical for quality improvement, but the process cannot stop there. You need to take what you find and continuously apply it to improve your training, streamline processes, and assess technology needs to bring even greater efficiency and effectiveness across your center. Factor continuous improvement into the performance roles definition as well.

What is your career path for Quality?
Effective QA requires sound processes and assigned resources, but not just anybody; you need the right people. To find and keep good quality staff, you must have a career path for QA. You want evangelizers, not burned out QA robots. Think about a 6-12 month rotation with top performing agents moving into quality. The QA team is a great training ground for Tier 2 Subject Matter Experts, Team Leads, or potential supervisors as it teaches them to think critically about feedback, key theme analysis, and what is needed to enable performance improvement. Your QA pool may also be a resource for future trainers, process designers, and business analysts. When folks see QA as a stimulating environment in which they acquire skills and experience that the organization will reward and leverage, they'll bring their "A game" to the task.

As you head into a fresh year, put fresh eyes on your contact monitoring program to ensure it reflects quality through and through.

1 Check out the Quality Management E3 Spectrums at www.strategiccontact.com
---
Paul Stockford, Research Director, NACC and Chief Analyst, Saddletree Research, Paul.Stockford@nationalcallcenters.org

Due to some recent changes in employment that has led to member turnover we're shoring up our volunteer member corps with a membership drive. Becoming a volunteer NACC member is easy.

Volunteer memberships are provided at no cost in exchange for 30 minutes of your time during the one year membership period. All we ask of our volunteer members is to participate in our surveys, which typically take four minutes or less to complete. In 2012 we ran a total of three surveys. In 2013 we didn't run a single one until this month, as we begin our annual year-end survey. This year we didn't even ask for 30 minutes of volunteer time!

NACC membership gives you access to reports, our Job Board, business opportunities as they come to us, and the opportunity to tap into the membership network for inquiries, advice and review. We promise to ask for no more than 30 minutes of your time in total to participate in our brief surveys during the course of the year. It's a great deal. If you'd like to join us, send me an e-mail with the word "Volunteer" in the subject line and I'll set up your membership. If you have questions don't hesitate to contact me.
---
Walt Tetschner, Tern Systems and ASR News, tetschner@aol.com
Facebook CEO Mark Zuckerberg gave out some dramatic news on his Q3 earnings call with analysts yesterday afternoon: Facebook has a new Artificial Intelligence unit and, separately, the company is working on a new speech recognition product.

It's not clear how the AI and speech projects are linked. But traditionally, the "Turing test" for artificial intelligence is how well a machine responds to a conversation, so it would not unexpected for the two projects to be developed in tandem. Also, Zuckerberg talked about them one after the other on the call.

In almost the same breath, Zuckerberg talked about Facebook's search developments, "Post Search" and "Graph Search." He noted that Facebook now has an index of 1.2 trillion Facebook posts, and they are all searchable. He inferred that, somehow, the AI product would be driven by the post index.

Zuckerberg stated, "In the last quarter, we started testing what we call host search allows you to search all the unstructured text and posts that people have ever made on Facebook. About 1.2 trillion more posts. The folks on the team who have worked on web search engines in the past tell me that the Graph Search corpus is bigger than any other web search index out there. It's still early for Graph Search, because it's still in beta, only in English and we haven't launched our mobile version yet, but it's something I am really excited about."

So that's the context. A little later, Zuckerberg discussed the launch of the AI project, "In September, we formed the Facebook AI Group to do world-class artificial intelligence research using all the knowledge that people have shared on Facebook. The goal here is to use new approaches in AI to help make sense of all the content that people share so we can generate new insights about the world to answer people's questions."

This description of Facebook AI being based on "all the content people share" seems like a reference to the 1.2 trillion posts he mentioned a bit earlier. Next, he made a statement that seems to sew these things together. "We started assembling a team of some of the best people in the field to work on these problems. We also announced the acquisition of Mobile Technologies, a speech recognition and machine translation company that will help expand our work in the field beyond just photo recognition to voice. Over time, I think it is going to be possible to build services that are much more natural to interact with and can help solving many more problems than any existing technologies today. I am excited that we are working on this problem and I am looking forward to doing a lot more here."

This idea that services should be "natural" to interact with dovetails neatly with AI and speech recognition. What could be more natural than asking Facebook a question and have it deliver the answer in a seamless conversation?

It's notable that Zuckerberg mentioned this development after he talked about the 1.2 trillion-post searchable index Facebook has created: As we reported on Oct. 6, Facebook, Google and Apple have all shown signs that they believe the future of search will be about conquering "latent," abstract or conversational queries, not typed keywords. That future is being driven by the increasing number of devices that are voice activated, like Siri, Google's voice assistant ... and now an as-yet unnamed speech recognition product deep within Facebook.
---
Call Center Comics!

If you like this comic and would like to see more, write Ozzie at callcentercomics@yahoo.com and visit his website at http://callcentercomics.com/cartoon_categories.htm or just click on the comic to take you to his page. The NACC appreciates Ozzie letting us use some of his comics in our newsletter.
---
To view past issues of In Queue, please click here.

If you would like to contribute to In Queue, please reply to this email with "Contribute" in the subject line.
Copyright 2013 National Association of Call Centers