---
Meet The Members: Jennifer Lampart of MSC Industrial Direct

Paul Stockford, Research Director, NACC and Chief Analyst, Saddletree Research, Paul.Stockford@nationalcallcenters.org

Time for another installment of "Meet the Members," where our readers have an opportunity to learn a little more about the people who make up the NACC membership (See article that follows for NACC membership information). This month features Jennifer Lampart of MSC Industrial Direct, an industrial supply company that sells a wide variety of products to manufacturing companies.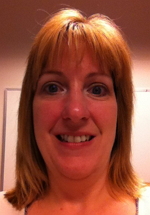 NACC: When did you begin your customer service career?

JL: I started right after graduating from college in 1993. I have a degree in English but while I was searching for something within my field I took the job in customer service so I could pay the bills. One thing led to another and customer service became my career.

NACC: What is your role at MSC Industrial Direct?

JL: My role at MSC has changed in the last year. For 18 years I was in the call center organization in one capacity or another, but now I have moved into project management for our branch network. We have four major contact centers that are networked together and work as one virtual center, but we also have over 100 branch offices that are not networked and operate independently. My job is to analyze and recommend systems and processes that can make those independent branch offices operate more efficiently when taking care of our customers.

NACC: Are there any particular challenges running a contact center in an industrial supply company with such a broad product line?

We have over 500,000 products in stock, which we get from some 3,000 suppliers. Our customers call us for everything from nuts and bolts to toilet paper and everything in between. Our unique challenge is dealing with such a vast product line. Our agents have to have some degree of proficiency in every one of our product areas.

We don't put our agents out there without support, though. We have support personnel with expertise in specific product lines that are available to our agents as needed. If a call gets too technical an agent can hand the call over to the appropriate product technical support people, or conference call the product expert in. We manage the expert call queues as we do our general contact center queues to ensure a consistent customer experience.

NACC: Is there a career best or worst customer experience that comes to mind?

JL: Our customers are businesses of all sizes. Because small businesses often work on Saturday we maintain Saturday hours even though that is not common in our industry. Our goal is to do whatever it takes to keep the customer happy regardless of the size of the customer's business.

One incident that comes to mind is a customer that placed an order on Friday and wanting Saturday delivery. What we ended up doing was calling in our warehouse people to open up the warehouse and the get the products the customer needed. I took the product and personally drove from our office in Pennsylvania to the customer's location in New York to make sure he got his Saturday delivery. Our customers have high expectations regarding our service and we do our best to meet those expectations.

NACC: What sparked your interest in the NACC?

JL: I do a lot of online research looking for customer service best practices and other industry data. I found the NACC online and signed up for the newsletter. The quality of the information in the newsletter led me to become an NACC member.

NACC: What do you like to do when you're not at work?

JL: Spare time is a rare commodity for me these days. I have a son who will turn two years old in December and he takes up most of my non-work time. In the little spare time I have I like to read self-development and self-improvement books.

NACC: As you know, this week is Customer Service Week. Any suggestions for celebrating this annual occasion?

JL: We try doing something different for our agents every day of Customer Service Week. One day we may bring in bagels for breakfast. Another day we'll have lunch delivered to the call center. We have small gifts for the agents. We like to do something to recognize our representatives every day, and have fun in the process.

NACC: Any advice for people just starting their customer service career?

JL: View customer care as a career and not just a job. My career is proof that there are many aspects of customer service that allow you to continue to learn new skills and master new tasks that lead to new career opportunities. Keep your mind open to the possibilities that a customer service profession offers. There are lots of career opportunities within the contact center.
---
Paul Stockford, Research Director, NACC and Chief Analyst, Saddletree Research, Paul.Stockford@nationalcallcenters.org

Due to some recent changes in employment that has led to member turnover, we're shoring up our volunteer member corps with a summer membership drive. Becoming a volunteer NACC member is easy.

Volunteer memberships are provided at no-cost in exchange for 30 minutes of your time during the one year membership period. All we ask of our volunteer members is to participate in our surveys, which typically take four minutes or less to complete. In 2012, we ran a total of three surveys. In 2013, we have yet to run a single one! That will likely change during this quarter as we begin our annual year-end survey, but we still promise to ask for no more than a total of 30 minutes of your time during the year.

NACC membership gives you access to reports, our Job Board, business opportunities as they come to us, and the opportunity to tap into the membership network for inquiries, advice and review. We promise to ask for no more than 30 minutes of your time in total to participate in our brief surveys during the course of the year. It's a great deal. If you'd like to join us, send me an e-mail with the word "Volunteer" in the subject line and I'll set up your membership. If you have questions don't hesitate to contact me.

Watch for our E-Mail Invitation Next Week

On October 15th, we'll be sending you an invitation to join us for a webinar with Calabrio that covers one of our favorite subjects – workforce optimization. This webinar will be of interest to companies of all sizes and experiences, whether you currently use any workforce optimization components or not.

Calabrio uses a Web 2.0 framework for their solution – the same applications platform that supports social media apps such as Facebook. We're big fans of the flexibility and open architecture of the Web 2.0 framework. Even if you currently have a workforce optimization suite, this webinar is a great way to get more familiar with Web 2.0. Watch for our e-mail invitation and mark your calendar.
---
Walt Tetschner, Tern Systems and ASR News, tetschner@aol.com
Unless you plan on surveying people manually (potentially very expensive and time consuming), automated phone surveys or email blasts that direct people to take a web survey are your best and most cost-effective options. And while both survey methods can be effective, here are six points in favor of automated phone surveys:
On average, people receive dozens, maybe hundreds, of emails every day, but only a handful of phone calls. It's very easy for your email request to be lost in an overcrowded inbox. A ringing phone stands out and receives superior response rates compared to email.

With phone surveys, users can record responses with their own voice, enabling freer and more detailed responses. You can also hear the inflection and tone of an answer, giving you nuanced data you just can't get with typed text.

It's just easier for most people to speak a response instead of typing one out, especially if you are trying to solicit in-depth free-form answers.

Phone surveys are more personal, since you can record your own voice in the greeting and in the questions.

Phone surveys give people the option of being immediately transferred to a live agent to ask questions, make a purchase, or engage in the sales process.

More and more people today read their email on their smartphones. If you have a long online survey with multiple web pages full of questions, trying to answer them on a smartphone browser and keypad can be a pain. But what if your email includes a click-to-call link to a phone survey? People can trigger an instant call on their smartphones and answer your questions easily without typing or scrolling.
Also, if you are surveying customers right after a phone conversation or after a home delivery or any other activity where they are away from their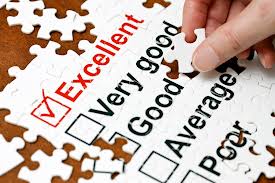 computers, phone surveys make more sense than emails.

Using IVR for Inbound and Outbound Automated Phone Surveys

Proponents of email surveys might counter these points by arguing that building a phone survey is difficult compared to email. This used to be true; back when the IVR technology needed to build a phone survey required in-depth IT programming knowledge to use.
IVR enables a caller to interact with an automated menu via telephone keypad or voice recognition. And while IVR technology used to require you to build phone surveys by writing code, this is no longer the case. Now there are IVR solutions available that are built specifically for marketers, sales, and support people to use. They are easy to use and make it simple for anyone to build complex automated phone surveys in minutes.

Download "The Definitive Guide to Automated IVR Phone Surveys" to learn seven popular business use cases for IVR phone surveys and more on automated phone survey best practices.
---
Paul Stockford, Research Director, NACC and Chief Analyst, Saddletree Research, Paul.Stockford@nationalcallcenters.org

While a great deal of debate still exists regarding the economic impact of the Affordable Care Act, also known as ObamaCare, on the health care industry and business in general, recent employment numbers clearly illustrate the impact this legislation is having, and will continue to have on the U.S. contact center industry.

The NACC tracks changes in the U.S. contact center industry on a quarterly basis. This labor-intensive process is completed with the help of student labor at The University of Southern Mississippi, which helps us keep this otherwise unaffordable project within the realms of reason. Statistics are gathered on which contact centers are adding headcount and which are reducing headcount. This data is typically reported in this newsletter as it becomes available.

The past four quarters have been exceptionally good for the U.S. contact center industry as we saw a net increase of 44,548 jobs during the period July 1, 2012 through June 30, 2013. In fact, the contact center has experienced positive job growth every quarter since the fourth quarter of 2008. Although job growth has been a roller coaster ride, as illustrated in the graph below, it is growth nonetheless, which many industries would find enviable.

Figure 1: U.S. Contact Center Industry Growth Per Quarter, 2011 – 2013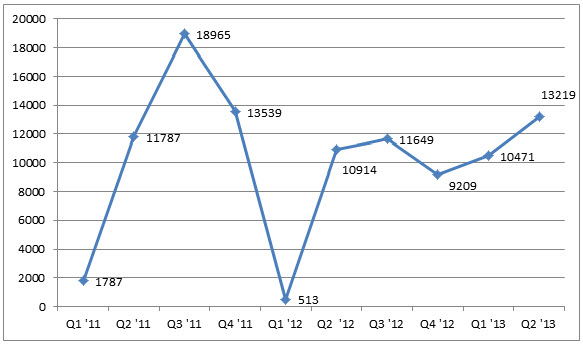 Source: NACC October 2013

Although not at the lofty growth level of the fourth quarter of 2011, growth in the second quarter of this year is impressive. It is also important to note that of the top ten contact centers adding headcount during the second quarter, seven were health care exchanges being established to support ObamaCare beginning in October. There were many more health care exchanges established that weren't big enough to make the top ten list last quarter. We estimate that over 60 percent of the new contact center jobs established in the second quarter of this year is jobs supporting the upcoming Affordable Care Act.
While some of these new health care exchange contact centers have hit a few bumps in the road (see my blog on at www.nationalcallcenters.org entitled, "No Health Care for ObamaCare Contact Center Agents), they are clearly impacting contact center employment. The benefits of ObamaCare on public health have yet to be determined, but it is definitely good for the health of the U.S. contact center industry.
---
Paul Stockford, Research Director, NACC and Chief Analyst, Saddletree Research, Paul.Stockford@nationalcallcenters.org

The Christmas decorations are on display at the local Walmart. Last night I saw a TV commercial with Santa dashing through the snow on a Schick electric razor. Children know they'd better watch out, they'd better not cry, they'd better not pout and I'm tellin' you why. It's Customer Service Week!

This week marks the 21st Customer Service Week since 1992 when the U.S. Congress proclaimed Customer Service Week a nationally recognized event to be celebrated annually during the first full week in October. The purpose of Customer Service Week is to recognize and honor the people who serve and support customers with care and professionalism. Customer Service Week is celebrated in all 50 states and in 40 countries.

The five core goals of Customer Service Week are:
Boost morale, motivation and teamwork

Reward frontline reps for the important work they do all year long

Raise company-wide awareness of the importance of customer service

Thank other departments for their support

Remind customers of the organization's commitment to customer satisfaction
I particularly like the third bullet point in the list above. While there are still plenty of organizations that view the customer service organization as a cost center and a drain on company resources, there are plenty more that have finally acknowledged that the contact center is, in fact, the front line of defense when it comes to the battle for the customer and the money they spend. Even such staid vertical markets as utilities are realizing the importance of taking care of the customer and ensuring a pleasant customer service experience. 35 years after the first ACD was switched on, the contact center is finally gaining much-deserved recognition for what it is -- an essential function and a major source of company profits.

One week a year is not too much time so spend on showing appreciation to the agents for the difficult and often frustrating job they do each day. During Customer Service Week many companies show this appreciation by decorating the office, organizing daily teambuilding activities (read: Parties!!), and offer bonuses in the form of gifts and special recognition.

If you haven't already started planning, it's not too late. This is a great way to show appreciation for the people who bear the brunt of responsibility for ensuring customer satisfaction and loyalty. It's too bad we can't make Customer Service Week last as long as the Christmas season.
---
Call Center Comics!

If you like this comic and would like to see more, write Ozzie at callcentercomics@yahoo.com and visit his website at http://callcentercomics.com/cartoon_categories.htm or just click on the comic to take you to his page. The NACC appreciates Ozzie letting us use some of his comics in our newsletter.
---
To view past issues of In Queue, please click here.

If you would like to contribute to In Queue, please reply to this email with "Contribute" in the subject line.
Copyright 2013 National Association of Call Centers