June 2021

Editor

Paul Stockford

Advisory Board

Jim Lavery (Desert Fin. Credit Union)

Maryann Cusick (RCN)


Mark Pereira (Briljent, LLC)

Boomers Rate Well As Work-From-Home (WFH) Employees
Paul Stockford, Research Director, NACC and Chief Analyst, Saddletree Research, paul.stockford@nationalcallcenters.org
I'm pretty sure I'm not going to surprise anyone if I tell you that many contact centers are struggling to fill agent positions today. Given the incentives provided by the government in the form of unemployment benefits, supplemented by additional COVID-related unemployment payments, there are more than a few furloughed workers who are finding it more financially feasible to remain on unemployment benefits than to go back to work.

During a recent conversation with a NACC member regarding this particular problem, I was told by this member that her employer had to furlough 70 contact center workers at the beginning of the pandemic. When circumstances allowed this contact center to recall their 70 workers only six returned to work. This left 64 empty remote or in-house agent seats.

This is a story that is being replicated throughout the industry as contact centers scramble to fill seats left vacant by the pandemic and now need to get back to business as usual. It is a circumstance that is forcing the industry to think outside of the box when it comes to hiring or finding qualified workers to fill those vacant seats.

In our recently completed annual survey of contact center professionals, we asked respondents to rate each of the four generations still active in the workforce how suitable each generation was with remote work. Their responses are illustrated in the table below.

Although Generation Z and Millennials led the pack with their compatibility with remote work in the "Very Well" category, Boomers shined when it came to being "Fairly Well" compatible with remote work.

Given the realities of today's recruitment and hiring challenges, I submit that "Fairly Well" compatibility with remote work isn't that bad and can likely be improved with training, coaching, and selective hiring practices. In other words, don't overlook the potential of a part-time workforce of retirees looking to supplement their retirement incomes with a WFH employment arrangement as a means to overcome worker shortages on both a short-term and long-term basis.

Boomers were raised to have a strong work ethic and aren't afraid to put in a hard day's work. This is a generation that isn't afraid of responsibility and is goal-centric. They like competition and are motivated to be top performers. Generally speaking, Boomers don't mind being given specific goals to reach and will even create goals for themselves to reach. All this adds up to being ideal employees in tough times such as these.

All this is simply food for thought for contact centers that are struggling to find motivated, loyal and experienced employees to fill those empty seats. Don't overlook part-time retirees as a possible solution to today's hiring challenges.
Picture Of The Month
With apologies to those of you who are a little hinky when it comes to snakes, living here in the high Sonoran Desert we often get summertime visitors that cause us to take a step or two back when we walk out the door. That was the case with this particular visitor, who arrived unannounced at my front door. Fortunately, this was a gopher snake, dangerous only to the rodents upon which this breed of snake feeds. They are always welcome here during the summer during which they reduce the rodent population and, being territorial, these constrictors will also take on any rattlesnakes that decide to invade their hunting grounds.
Album Of The Month
As long as we're talking about Boomers in this issue of In Queue, I thought it was appropriate to highlight this 1973 album of bluegrass music recorded live at The Boarding House in San Francisco. The album features Jerry Garcia on banjo. That's right music aficionados – Grateful Dead Jerry Garcia. His missing right middle finger never stopped him on guitar, and it doesn't stop him from leading the good-time sound and the solid musicianship of this group of bluegrass legends. Check it out.
Use This Call Center Requirements Checklist To Find the Love Of Your (Business) Life
Angela Garfinkel, President, Quality Contact Solutions & NACC Member
Angela.Garfinkel@QualityContactSolutions.com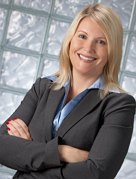 It's much easier to find a partner to date when you know what you're looking for, and the same goes for when you're trying to find a call center partner. Don't go into the relationship blindly, instead use this call center requirements checklist I've created to help you navigate the process.
Before the call center requirements checklist, allow this quick deviation. It's been a very long time since I was on the dating scene, but here is my list of 'potential partner' requirements that I used before meeting the love of my life!
1. First impressions are lasting impressions. Did they make a good first impression? It's hard to overcome if someone isn't professionally groomed, has terrible manners, or is annoying.
2. Are they interested in who you are and what your goals are? Do they take time to get to know you and show interest in what makes you tick?
3. Do you have shared core values? At our core, we all have beliefs that we hold dear. Those beliefs are our values. You can't compromise your values in the long term and achieve true long-term satisfaction.
4. Is it easy or hard? If the relationship is challenging, then move on.
5. Do you find yourself wanting to spend more time talking with them or less? Do you have lots to talk about, or is it uncomfortable? If you have meaningful conversations about a wide range of topics, the chances are that you're a good match.
6. Are you better because you're in a relationship with them? You know how some people help you maximize how much you accomplish because they inspire you, cheer you on, or provide the support you need at just the right time?
7. Are they there for you when something terrible happens? Bad things happen. That's life. Can you count on them to help you through it?
8. Can you trust them? If you can't, then move on.
9. Do you respect them? If you don't, then move on.
10. Do you want to spend the rest of your life with them? If no, then move on. Life is short. Get out there and find your perfect match.

Are you wondering how the requirements for choosing the right personal mate translate to choosing the right call center partner? In my experience, there is a direct correlation, and it isn't much of a stretch. Relationships are relationships. People are people.

There are two parts to a call center requirements checklist.

Part 1 is the service and solutions checklist. Part 2 is the relationship checklist. I recommend spending just as much time evaluating how a potential call center partner scores on the combination of parts 1 and 2.

Part 1

Megan Hottman provided some ideas for what to include for Part 1 in a previous blog post. And here are some additional ideas put together by A.J. Windle, our Director of Client Engagement.

Part 2

I want to focus on Part 2, the relationship checklist.

For the following questions, answer "Yes," "I think so," or "No."

1. Have my interactions with the company been positive and professional?
2. Have they asked what my goals in outsourcing to a call center partner are?
3. Have they told you what their company values are?
4. Are their company values aligned with your company's values?
5. Has it been easy to get requested information promptly?
6. Have you enjoyed the interactions you've had with the company? You'll be spending a fair number of working hours each week with your call center leadership team. It is more fun (and typically more productive) if you genuinely like them.
7. Does the company provide some value-adds that you won't get elsewhere?
8. Have they shared their problem resolution process with you? Problems will occur, and it is good to know how they typically address issues.
9. Would you be comfortable signing a long-term contract with them?
10. Do they return your calls and emails timely? Are they available when you need them?
11. Do you trust them?
12. Do you respect them?

Tally up the scores.

Yes = 5 points

I think so = 3 points

No = 0 points

Here's a guideline on how to interpret the total score:

60 Points: Go for it! You have the beginnings of a great call center partner relationship.

50-59 Points: Not every relationship is perfect. However, if you had zero scores (a no answer), carefully evaluate why you answered the question that way. It could be a warning sign that this relationship isn't right for you.

40-49 Points: Warning bells should be going off!

1-39 Points: Move on. Find a company that meets all of your requirements, including the relationship requirements.

A final word of (dating) advice:

If you answered "No" to questions 10, 11, or 12, I recommend moving on to meet other potential call center partners. This one is not a good match for you.

Author: Angela Garfinkel is the President and Founder of Quality Contact Solutions, a leading outsourced telemarketing services organization. Angela has the pleasure of leading a talented team that runs thousands of outbound telemarketing program hours daily. Angela can be reached at angela.garfinkel@qualitycontactsolutions.com or 516.656.5118.
Creating A Positive Customer Experience


Once again, this month's Infographic was designed by NACC Advisory Board member Mark Pereira and is another timely topic for customer service professionals. Mark can be reached at mpereira@briljent.com. Ed.

We Value Your Feedback

Please provide any comments regarding this month's newsletter format, content, etc. We'd also appreciate your suggestions regarding how we can make this newsletter more useful to you each month. Click here to submit your feedback.