Another Newsletter Winner!

Paul Stockford, Research Director, NACC and Chief Analyst, Saddletree Research, paul.stockford@nationalcallcenters.org
Last month's newsletter feedback feature asked the question what topics would be interesting enough to readers to get them to attend one of the many virtual customer conferences that will be coming up in the next few months. Overwhelmingly, it was all about the work from home(WFH) workforce. Specifics ranged from quality monitoring of a remote workforce to overcome productivity slowdowns that have resulted from the WFH workforce. In other words, from success stories to dealing with new challenges, it was all about the WFH workforce.

One respondent to the feedback question was selected via random drawing to win the latest Amazon Fire 10 tablet, and that winner is Sean Bohl, Senior Director of Resource Optimization, Customer Experience Channels, at Banner Health. Our congratulations to Sean. Enjoy that new Amazon tablet. I can tell you from experience, they're pure fun!


The NACC Annual Survey-From A Participant's Perspective

Mark Pereira, Trainer/On-Site Supervisor, Briljent, LLC
mpereira@briljent.com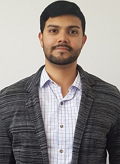 It's time once again for the NACC's annual survey of contact center professionals and I'm
writing this essay, as a participant and on behalf of the NACC, to ask you to support this effort and participate with us this year. I don't work for the NACC and am, in fact, a trainer and on-site supervisor for a call center in Indianapolis, Indiana, but I've been a part of the NACC in one way or another for many years.

For those of us who are NACC members, completing the survey is part of our membership. For those of you who are subscribers to this newsletter but not NACC members, I hope to encourage you too to complete this short survey and contribute to the research this not-for-profit organization conducts on behalf of the contact center industry.

You can find the survey at NACC2021 Survey (surveymonkey.com)

'm told there are readers who participate in the survey every year, so I hope you and many others will participate this year so we can all share the benefits this survey will provide. This small investment of your time helps us gain insights into what is going on in the call center/contact center industry and it doesn't cost a penny. This year's survey focuses on what our lives will be like in the post-pandemic contact center.

Your input is valuable, and I hope you'll join me in completing the survey this year. When it comes to the research the NACC conducts, I'm reminded of the words of the Greek philosopher Epictetus, who said, "Survey and test a prospective action before undertaking it. Before you proceed, step back and look at the big picture, lest you act rashly on raw impulse."