Working From Home - Advice From An NACC Member


Mark Pereira, Trainer/On-Site Supervisor, Briljent, LLC

mpereira@briljent.com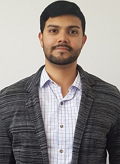 We are pleased to have as this month's lead article/infographic another original submission from NACC member Mark Pereira, Trainer/On-Site Supervisor at Briljent LLC. We truly appreciate Mark's support of this newsletter and encourage other NACC members to contribute their articles and stories to In Queue. Mark can be reached at mpereira@briljent.com ~ Editor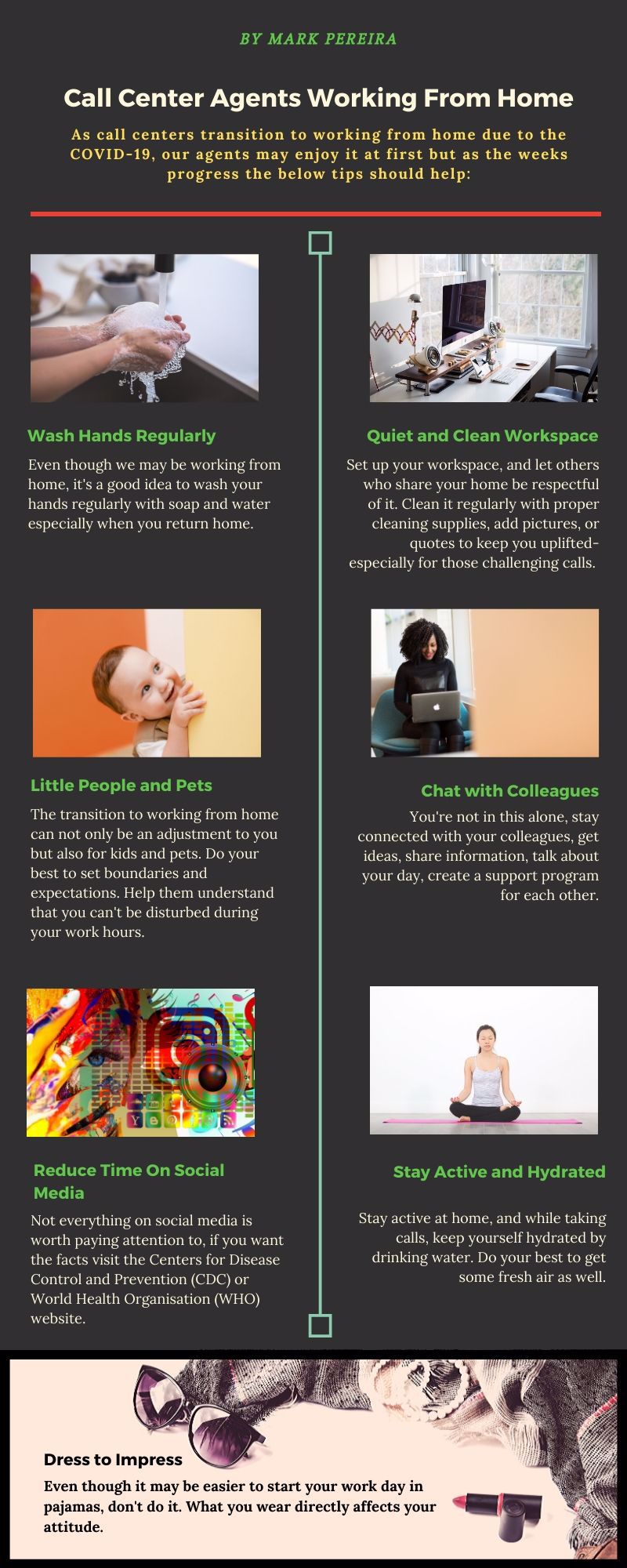 +


The Show Must Go On: Why Contact Centers Can't Close Down Like A Neighborhood Bar, & What To Do About It


Andrew C. Studee, Managing Director, Voyage Advisory
hello@voyageadvisory.com
I live on Chicago's North Side, and two of my favorite places are closed at the moment due to COVID-19.
One of these places, called Templestowe Pub, feels like it's straight out of the old comedy show Cheers. It's a simple bar with six draft beer lines, trivia on Tuesdays and bingo on Thursdays. No food and no frills, but everyone knows your name.
The other place is called Hopleaf. Hopleaf usually boasts 68 draft beers, including many Belgian beers unavailable elsewhere, along with a European-inspired menu that includes frites, captivating cheeses, a Montreal-style brisket sandwich and (apparently, since it's not my thing) the best mussels west of the Atlantic.
While I may think these businesses are essential, our governor has made the more rational decision to order them shuttered for the time being in the interest of public safety.
However, contact centers satisfy a more enduring purpose than Trappist ales, manchego cheese and overpriced French fries doused with house-made aioli. Keeping the contact center open might mean literally the difference between life and death.
If someone has a medical issue and cannot contact their insurance company, results might include the limitation of services available, the timeliness and quality of care received, or a significant financial impact when the bill comes. If a person's credit card is declined and they cannot reach their bank, they may not be able to make day-to-day purchases such as food and medicine.
Oh, and don't forget, if there is an emergency, we call 911. Since our childhood, we have had the number of that vital contact center drummed into our memory. And, the list extends well beyond those examples to include utilities, communications providers, airlines, delivery companies and shopping.
However, contact centers present a unique challenge as it relates to the spread of viruses. Many contact centers have 36- to 42-inch cubicles with low-rise walls. Oftentimes our team will see 600 people working out of a pole barn structure with limited personal space. So much for 6-foot social distancing.
So, how should contact center leaders balance both the need for uninterrupted service to customers with the safety of their staff? This is a complex challenge, but here are a few suggestions:
1.
Send as many people as you can home, as fast as you can.
Although customer service cannot close down for several weeks, it's hard to imagine anything worse than an outbreak at the office. This might mean hard decisions to send people home with desktop computers or to recognize that certain policies may not be followed and risks may have to be accepted in the very near future.
2.
Put in place safeguards for staff who must work at the office.
If some staff need to continue working from the office, implement the strongest possible no symptoms policy. In addition, space out the workspace to whatever extent is possible to allow for distance between staff. Make hand sanitizer, desk wipes and screen wipes available to the maximum extent possible.
3.
Create an internal help desk.
Working from home could create a multiplicity of new challenges – including bandwidth, virtual private network (VPN) access and other technical issues. In addition, working from home may limit the ability for customer service representatives to ask questions and access other physical help resources they might rely upon at the office.
4.
Don't forget about fraud and other risks.
Many contact centers have spent years refining their "secure floor" policies to ensure that customer information isn't subject to identify theft by employees. The new way of working might involve rethinking the use of technology – such as biometrics and interactive voice response (IVR) systems – to limiting the access of remote staff to social security, credit card and bank account numbers.
5.
Be intentional about employee engagement and communication.
Even if employees become out of sight, they still need regular communication, interaction, oversight and training. All of this is still true when working from home and requires deliberate planning.
6.
Build a virtualization roadmap and schedule.
Some of the technology vendors in the marketplace have messaging about how to migrate agents home within 48 hours. While that may be partially true, the work is not complete once people get home. Coaching, quality, workforce management, oversight, policies and procedures all need to be reinterpreted through the lens of remote work.
Templestowe and Hopleaf remain closed for now. However, customer service remains open. Serving the customer while protecting employees will require constant vigilance and planning.
Andrew C. Studee is managing director of Voyage Advisory. He can be reached at hello@voyageadvisory.com or www.voyageadvisory.com.

Omnichannel AI Virtual Agents: The COVID-19 Antidote


Chris Crosby, CEO, Xaqt
chris@xaqt.com

COVID-19 has created a perfect storm for the call center industry.
Many companies are grappling with unprecedented call volume as a result of disruptions to their core business while, at the same time, contact center managers are moving their agents to work from home. These are unique challenges on their own, but they're now compounded by increasing pressures to reduce costs in an uncertain economy.
Meanwhile, customers are paying attention to how companies respond and will remember their experience and the service they receive. Organizations that meet customers' expectations will retain them for life, those that do not risk losing customers for years to come.
Fortunately, there are now tools available that make it easier than ever to continue to provide exceptional Customer experience while navigating the eye of the storm.
One such option lies with AI-driven Omnichannel virtual agents. Chatbots, IVRs and self-service technologies are not new. Many have been in place for years as part of strategies to deflect calls from live agents in the call center. However, with the advancement of cloud infrastructure and natural language processing, these tools have significantly improved their effectiveness and support new deployment options.
You can even get started with intelligent and conversational voice automation with just one or two call types regardless of whatever phone system or IVR you're using today. This ensures you can respond quickly to your crisis needs, and expand at your own pace.
As an example, The City of Kansas City, MO (KCMO) was able to deploy a Cognitive IVR to handle calls into their 311 center from citizens that needed to report missed trash pickups. They were able to start with just one call type and immediately improve caller experience by reducing queue times and call abandon rates. Additionally, the City saved 85% per call by deflecting these calls from live agents. The City has since expanded the use of this technology to handle a wider range of calls. The results produce continuous cost savings while offering a compelling caller experience to their citizens.
Another innovative strategy is to move customers to digital self-service when they enter your IVR by providing the option to have their questions answered by an AI powered SMS bot. Many digitally native customers actually prefer SMS and texting over speaking on the phone, so this can be the perfect way to service their needs and control costs.
There are several types of customer interactions that are well suited for AI powered automation, such as answering Frequently Asked Questions, processing reservation and appointment changes, level-one tech support, routine account maintenance calls, and checking order status.
You don't need a massive upgrade to your existing contact center to enable voicebots, chatbots or an SMS-based IVR either. Many omnichannel virtual agents work with whatever phone system you have in place today and can even integrate with your CRM or back office systems to realize the full benefit of automation.
The best way to meet your current crisis objectives is to start simple and iterate. Contact centers tend to be pragmatic in their planning, however, you can still be pragmatic and move fast by adopting more agile principles.
Each of these technologies and interventions can be deployed within hours or days with no capital expense (CAPEX) and will have an immediate impact on your call center and business.
Chris Crosby is the Founder and CEO of Xaqt. For more information on the concept of AI-enabled virtual agents, contact Chris at
chris@xaqt.com
or
www.xaqt.com