AI And The Future Of Knowledge Management


John Chmaj, Senior Director, Product Strategy, KM at Verint

John.chmaj@verint.com
Today's consumers demand relevant, personalized information in virtually every daily interaction.
As a result, knowledge management is more important than ever. Knowledge management is now a critical enabler of many tools, channels and interfaces, and AI is a key driver of this trend. With artificial intelligence, organizations can automate knowledge creation, consumption and improvement. We are moving from a world of Knowledge Management to one of Knowledge Automation.
What's the Difference Between Knowledge Management and Knowledge Automation?
The primary functions of knowledge management all benefit from the power of artificial intelligence. Take a look at how AI transforms these key capabilities from traditional knowledge management to the new breed of knowledge automation:
Organize knowledge to best fit demand. Format information into discoverable, consumable knowledge for each interaction type and touchpoint.
Deliver the best information to fit the context of interest, scope of channel and actions taken by the user.
Improve and update content as needs, interests and information changes.
Organize knowledge
Knowledge Management: Categorizes information through manual tagging and content authoring. It relies on humans to update as time, expertise and resources permit. Content objects are static and individually maintained.
Knowledge Automation: AI auto-categorizes content through rich cognitive models. Machine learning continuously and automatically improves relevance as more data and interactions occur. Training or deep analysis of the domain to identify its makeup are not necessary. Pulling knowledge together and putting it into context becomes easier and faster.
Deliver the Best Information
Knowledge Management: A search tool finds matches to terms and variations in the index. Users sift and filter further through categories and content to identify best information. Static rules and scripts are built to enable each contextual knowledge delivery scenario, based on tags and terms to trigger and frame relevant knowledge requests. Relies on effective manual tagging of information to scope results.
Knowledge Automation: Leverages deeper content modeling to create a continuous fit of the requests to responses. The full set of user interactions and context (identity, history, current activities, etc.) can be intelligently processed to define the knowledge need. Knowledge results can be tailored to each channel, interface and interaction. AI and ML assess best need dynamically, processing a request the same way a human brain answers a question. What you're doing frames what you want. Knowledge appears as you work, as you need it.
Improve and Update Content
Knowledge Management: Content experts manually review searches and document views to determine which documents and questions are most important. Individual feedback is gathered and read to identify knowledge gaps and improvements.
Knowledge Automation: Machine learning analyzes input streams and content usage to identify content gaps and improvement opportunities. This learning can drive automated improvements in what content is presented – or predicted – based on common actions. Actionable, statistically driven reports can speed and improve decision making on what content to update.
These new knowledge automation capabilities both widen and deepen how knowledge can be organized, delivered and optimized. As a result, knowledge delivery can be tailored and targeted to the context of the moment and evolve continuously in automated ways based on how it is used. Knowledge can now be captured and profiled more automatically, leveraging deeper models of meaning. This represents the beginning of the new era of Knowledge Automation.
Looking for more information?
Listen to the recorded session
with John Chmaj, Sr. Director, Product Strategy, KM at Verint.

Use This Call Center Requirements Checklist To Find The Right Partner


Megan Hottman, Operations Manager and Brand Evangelist, Quality Contact Solutions
https://www.linkedin.com/in/meganehottman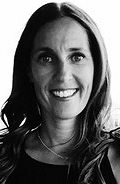 This call center requirements checklist provides 10 essentials for evaluating potential call center partners. We know how time consuming and how tedious the process can be to find the
best call center
for your business, so we've made it simple for you. This call center requirements checklist includes points to consider and help guide the decision-making process.
Before you can even get started speaking with call centers, it's important to understand why you're looking to a call center partner to begin with. The clearer you are about your objectives, expectations, and desired outcomes, the easier it will be to weed out those who are not top contenders.
Checklist #1: Define The Basics
Before you even begin the search, have a good sense of what you need, or want prior to meeting with and interviewing call centers. Are you looking for a partner to support your
outbound
sales or
inbound
customer service? What does staffing look like for days and hours worked? Will you need emails answered, staffing to support online chats or texts? It's also helpful to have a foundation of understanding of your
KPI's
(key performance indicators) and what the preliminary goals for call center will be.
Checklist #2: Size Matters
The overall size of your business, and the business you're looking to use a call center for has a direct impact on the size of call centers you should consider. A partner that is too small may not be able to offer the support with growth or not be as nimble as needed, while a vendor that is too large may not offer the support and personal attention that your business deserves. The size of the call center should fit proportionally with the size of your business.
Checklist #3: Scalability
As your business grows, your needs change. It is essential for a call center partner to be able to scale with you. If you experience sudden spikes in your business, a call center is the perfect solution to help balance out your workload. Make sure that the vendor you select can accommodate your expected growth and grow with you.
Checklist #4: Experience
The call center should have the experienced staff that meets your requirements and should easily deliver on the
high expectations of your customers
. The
experience of the call center is essential
to achieving the desired outcomes. You're outsourcing an important part of your company, so you'll want to make sure they have the experience to represent your brand well.
Ask to sit with agents and listen to calls. This will give you a chance to see how they interact with other clients they work with and would likely represent your brand. It also provides a moment for you to speak with the agents and see how they carry themselves. It is also acceptable to ask to meet the individuals that will be leading the team in the day-to-day, such as supervisors or team leaders.
Checklist #5: Training
How comprehensive is the call center's training program? What do they train on and how is it facilitated? Is there continuous skills and/or customer service training offered that helps level up the knowledge of the team?
Well-trained employees
are essential to a call center's performance and to the overall success of your individual business.
Checklist #6: Technology
.
One of the
many great advantages of using a call center
partner is you'll gain access to some of the very best technology in the business. A vendor that has invested in leading industry technology certainly makes a strong partner. You'll also want to consider if it is important to have the call center integrate with your CRM or other technologies that you use to help manage your customers.
Checklist #7: Reporting
.
What are the
reporting requirements
that are essential for you to have insight into how the call center is performing? Some companies only provide basic summaries of how many calls they made or received in a given time period, while others provide greater detail which helps provide further insight into the daily performance. Ask to see samples of reports and if they can make customizations for you, if needed.
Checklist #8: Performance
.
Has the call center had a history of great performance for the clients they work with? Choose a partner that consistently performs and are able to adapt in situations should something goes wrong. Hiring the right call center is just like hiring any other employee for your business. Do your due diligence. Ask for references. A call center that is well established will have other customers that can attest to their performance and overall company.
Checklist #9: Compliance
.
In general, the technologies and processes with a call center partner should both fit your business needs and any regulatory standards as a company. A reputable call center will have a robust process to ensure
all compliance regulations
are met as governed by the telemarketing industry.
Checklist #10: Cost
.
It is obvious that you will want to select the vendor with the highest performance at the lowest price. However,
pricing models vary
in the call center industry. When comparing estimates and pricing between vendors, you'll want to make sure you're using an apples to apples comparison. When it comes down to it, at the end of the day, when all of the numbers have been analyzed, what is your 'gut' telling you? Do you feel like you can form a solid partnership with the call center? Do they have the right
leadership and management
in place to help your business achieve its objectives? If so, it's a great sign! Consider starting with a small concept test to determine if your assessment was accurate.
Megan Hottman is an Operations Manager and Brand Evangelist for Quality Contact Solutions. Megan's experience includes working as an outbound telemarketing manager for a Fortune 100 company for many years. Megan has been both a client and an employee of QCS, so she knows first-hand the quality, productivity and passion the team brings to work on a daily basis. As Brand Evangelist, Megan is a freelance contributor to our website. You can reach Megan at https://www.linkedin.com/in/meganehottman

Compliance, Consent, And SMS/Texting


Paul Stockford, Research Director, NACC and Chief Analyst, Saddletree Research
Paul.Stockford@nationalcallcenters.org

During December, a question was raised by a NACC member regarding the legal requirements of obtaining consent prior to sending a text message to a prospect or customer. As is our usual practice, we sent an inquiry to the membership asking those who support text as a customer channel if they had obtained customer consent before sending texts to customers.
The answers to our inquiry were unanimous. All responding members said that they did obtain customer consent before sending texts although some also explained that if the customer provided them with their mobile phone number as a contact method, consent to text was implied. Another member respondent also said that when they send text messages, they only use manual telephone dialing technology to ensure compliance with the Telephone Consumer Protection Act (TCPA).
The mention of the TCPA sparked an interest on my part to see exactly what the TCPA does say about texting as a customer channel. Enacted in 1991, the TCPA originally regulated the use of automatic telephone dialing systems and artificial or prerecorded voice messages to consumers. The law was extended and clarified in 2015 to include rules for new technologies such as text messaging.
The Federal Communications Commission (FCC), which oversees the TCPA, received more than 4 billion complaints from consumers about unwanted calls and texts in 2016. These complaints often led to litigation and fines for non-compliance with TCPA regulations.
According to the TCPA, prior express written consent must be obtained from a customer before a business can send them text messages. On top of that, customers must receive a clear and conspicuous disclosure that he or she will receive text messages from a business and must designate a phone number at which the customer can be reached. The customer must also have a right to opt-out and revoke consent through any reasonable method, including by phone call, at any time.
Another NACC member who responded to my inquiry had a simple solution to the challenges of text messaging customers. This member, who said they text hundreds of customers each month, uses a third-party vendor to handle all of their customer texting requirements. The vendor ensures regulatory compliance, manages opt-in and opt-out requests, and provides encrypted cloud-based secure texting. According to the member, this has "taken all the pain out of secure texting" and is allowing the member to replace much of their e-mail volume with text messages.
The bottom line is, customer consent must be obtained before a business can send them a text message, and it sounds like the easiest way to manage a customer texting program is to outsource it.