Call Routing And The Contact Center Conundrum


Paul Stockford, Research Director, NACC and Chief Analyst, Saddletree Research
Paul.Stockford@nationalcallcenters.org


It seems as though the contact center industry is hurtling toward digitization and wholesale adoption of digital channels at the speed of light. Here's the thing, though – voice still matters.
Just to be clear, I think support of digital channels in the contact center will be an absolute necessity as generational expectations (GX) drive the customer experience (CX) in the future. I believe the contact center is now poised on the cusp of the most disruptive change the industry has experienced in its 40-plus year history. The change I refer to is the impact of GX on the industry from both the customer as well as the worker perspective.
While digital communications become increasingly important to the customer service profession, it is also important to remember that digital channels are not going to make voice obsolete. Voice customer service is ubiquitous in the industry today and it still remains the channel of choice for customers of all generations. Figure 1 below illustrates penetration of customer service channels in the North American contact center market today.
The source of the data is Saddletree Research's annual survey of end-users, conducted each year in conjunction with the not-for-profit National Association of Call Centers (NACC) at Middle Tennessee State University. Results are statistically valid at a 95 percent confidence level with a margin of error of less than four percent.
As the data illustrates, the installed base of telephone customer service in the contact center industry is nearly 100 percent and, in fact, our 98 percent-support survey result falls within our margin of error. While digital channels are making progress toward greater market penetration, they have a long way to go before catching up to the phone.
Given the attention digital customer service is receiving in today's market, we wanted to get a better handle on the impact the use of digital channels is having on traditional voice communications. Figure 2 represents the responses from our research regarding any changes to contact center incoming phone volume in the past 12 months.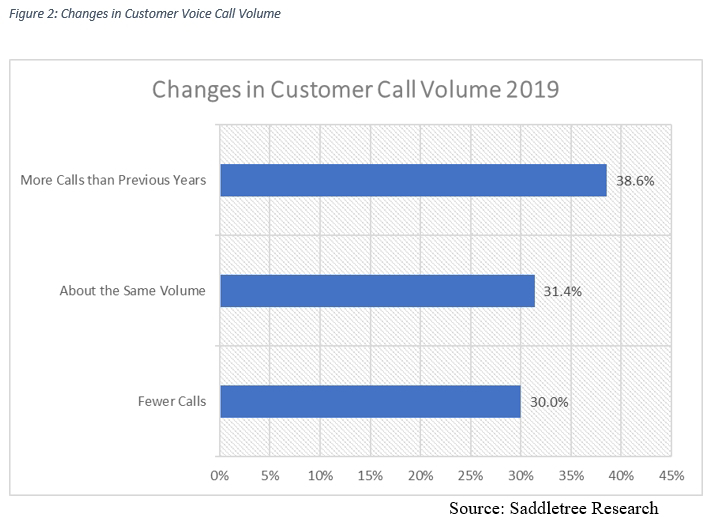 Despite the growth of digital channel support, the reality is that 70 percent of the industry experienced call volumes the same or greater than they experienced in the previous 12 months. Voice communications still dominate customer service, yet call routing strategies represent one of the industry's most, if not the most, neglected CX processes. Thus, our conundrum. Effective call routing is critically important to today's CX, yet it has been allowed to grow old and tired and woefully inefficient.
Figure 3, below represents the state of the art in terms of the distribution of call routing strategies in 2019.
As the data indicates, the contact center is stuck firmly in the 1990s when it comes to call routing strategies. There is, however, a recent innovation that promises to push customer call routing swiftly into the 21st century.
Predictive Behavioral Routing represents the first major innovation in customer call routing since skills-based routing was introduced in the early 1990s. It is a welcome addition to a contact center technology segment that has been inexplicably overlooked for too long.
Grounded in analytics and constantly fine-tuned by machine-learning-based artificial intelligence (AI), Predictive Behavioral Routing communicates with the ACD to intelligently route calls to the best available agent based upon customer personality, behavioral data, and communications preferences. Predictive Behavioral Routing relies on proprietary behavioral modeling along with the industry's largest database of customer behavioral profiles in order to send calls to the agent whose skills and ability best match the profile of the customer initiating the call.
The net result of Predictive Behavioral Routing's modernization of call routing strategies is a reduction in customer effort, increased first call resolution (FCR), and decreased average handle time (AHT). An added bonus is the job satisfaction agents achieve when helping customers they are more likely to be successful with.
Predictive Behavioral Routing is delivered via the cloud as a software service and all the benefits of the cloud contact center such as cost savings, flexibility, ease of maintenance, and unprecedented reliability, are inherent in the product. Predictive Behavioral Routing is ideally suited to meet the needs of the new generation of customers and workers and gives the contact center industry a much-needed alternative to traditional call routing technologies.

(The following article is a contribution from NACC member Quality Contact Solutions. We encourage and happily accept contributions from NACC members for our monthly In Queue newsletter. – Ed.)

Call Monitoring: The Case For Quality Over Quantity


A. J. Windle, Director of Client Engagement, Quality Contact Solutions
aj.windle@qualitycontactsolutions.com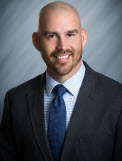 call monitoring
program in our call center? The mindset is the more evaluations the better. While conceptually that makes sense, listening to more calls doesn't make your representatives great. In my opinion, it is the quality of the call evaluation, who delivers the feedback to the agent and how the feedback is delivered which impacts behavioral habits.
Using call monitoring to improve performance requires that you hire the right coach
Call monitoring
is a tedious job. Quality Assurance (QA) Analysts are required to listen to various calls, from various agents, at various levels of knowledge and learning. After listening, the QA's responsibility is to identify the gaps in knowledge or skill and work with that agent to improve. Sounds a lot like a coach, doesn't it?
We've all seen it before. A college team that is struggling to win changes the coach and in a matter of 1 or 2 years is crushing the competition. That said, the "Coach" conducting call coaching sessions matters.
Using the right call monitoring form as your playbook will ensure everyone knows what is expected
I think of call monitoring forms can be compared to a football team's playbook. Everyone has one. However, a well-executing team has refined, studied, and customized their playbook to their team, and it allows them to win.
Not only is it important to have the right "Coach" in place, an effective Call Monitoring Program will have the right quality monitoring form in place also. The form must be:
• Simple to use
• Easy to understand
• Clear in expectations
• Scored
Call monitoring results are more important than the quantity of assessments
Imagine for a second you had a manager doing QA on your QA. What would they focus on? Would it be that John listened to 200 calls today or that John listened to calls with a purpose and properly identified gaps for the representatives he listened to, coached those agents in a way that gained their buy-in/understanding and built a personal relationship with the representative that will no doubt keep you all winning? Well, I know you would choose the latter.
Listen, I agree that there must be minimum standards for the number of calls that a QA Analyst should monitor on a weekly basis and a minimum number of agents that should be monitored as well. For a clear-cut guideline, I think two calls monitored per agent every week is a good metric to use. But don't set a mandate for the quantity of calls to be monitored at the expense of the quality of the coaching.
First, you need to get the right coach, then you create the right "Playbook", then you set a minimum expectation of call monitoring's completed as long as it doesn't negatively impact the value that "Coach" and "Playbook" bring to the table.
At QCS, we have developed countless successful call monitoring programs and playbooks.




A.J. Windle

is the Director of Client Engagement at Quality Contact Solutions. A.J. is responsible for ensuring innovation and key initiatives are accomplished for each QCS client on an ongoing basis. A.J.'s deep background in call center management, including training, operations management, and his recent role as Director of Operations for QCS, is skillfully leveraged to produce better results for each client's outsourced call center budget dollar. A.J. is a hands-on leader and he loves to win! A.J can be reached at aj.windle@qualitycontactsolutions.com or 516-656-5106.

Remote Workers: How To Gain Clear Visibility Of Productivity And Output


Michele Rowan, President, Customer Contact Strategies
rowan.michele@gmail.com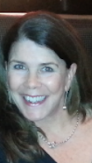 There are obviously all kinds of problems with the feelings I describe above (starting with emotions being a centerpiece for decisions vs. clear employee expectations, knowing work behaviors of employees, verifying them), but the great news is, there's new technology that's been brought to market that gives everyone crystal clear visibility of what remote workers are doing, and what office workers are doing - all day long.
Low cost surveillance software that monitors and reports on sites, applications, and work output of employees all day long, has arrived. So, we can finally take the mystery out of just how people spend their time at work (in office and/or at home) and do something about it. We can actually organize the data we collect into categories such as "productive time" (when employees are using apps and on sites that are directly tied to work), and "other time" or "non-work-related time." So, when someone is browsing ESPN for 10 minutes, it's captured. And we can present the same data to employees, giving them crystal clear visibility of their time distribution during the course of the day.
The results companies are revealing are that - everyone ends up a little surprised. Employees don't realize how much time they are spending on personal or sometimes lower priority tasks during the day, and leadership gets true clarity around how work time is distributed. Shortly after implementation, companies are experiencing productivity rises of 20% and higher.
Being transparent with employees is key, of course, on just why and how the company will be utilizing the software. As long as trust is well established, I believe this sort of visibility and dashboard/desktop reporting on output - will become the usual course of doing business. Trust and verify has been made much easier, and lower cost.
Vendors of this monitoring and reporting technology include ActivTrak, Microsoft Workplace Analytics, Trustsphere and Teramind. The Wall Street Journal featured a compelling article on July 19, 2019, written by Josh Richie.