Jenni Palocsik, Senior Director, Solutions Marketing, Verint,
jenni.palocsik@verint.com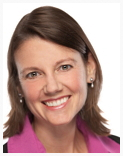 From self-driving cars to services such as Amazon Alexa, great strides are being made to offer technology to help make our day-to-day lives easier. It's not a huge leap to consider how software robots might soon be found in the workplace, helping human employees do their jobs.
The World Economic Forum Future of Jobs report
[1] (January 2016) predicted that developments in artificial intelligence, robotics and other fields would lay the foundation for a "revolution" in how technology could be used to tackle problems.
There was great promise, but also a warning issued about the transformation that entire industries would need to make. Some jobs were expected to grow rapidly, others could be threatened by redundancy—and for others—a new set of skills might be required.
For many, the initial reaction was one of anxiety. Doom and gloom. There was real fear about the possibility of mass unemployment from the inevitable extinction of common jobs.
In the months that have passed, however, a calmer response has emerged around the potential for technology and employees to work together in new ways for even better outcomes. Change is happening quite rapidly. It's even estimated that
as many as 65% of children entering elementary school today will end up working completely new jobs that don't even exist yet
.[2]
What it means for the work
Work can now be done faster and with fewer errors when automated using Robotic Process Automation. Processes can be executed in high volumes—following organizational policies or industry regulations—without variation.
What it means for employees
As routine, repetitive work is offloaded to software robots, employees can focus on work that requires human decision-making, creativity or empathy and continue to build new skills as jobs evolve and organizations transform. Robots can also make the work that employees do easier. It can speed up portions of their tasks or provide guidance within a process to help them learn how to do certain transactions—or notify them of changes in how they need to be done without requiring continuous training.
If positioned correctly, employees won't see software robots or automation as a threat, but simply another tool to help how work gets done.
What it means for managers
Managers will oversee a combined human and robotic workforce, leveraging the strengths of each to get more done in a smarter way. As automation software technology gets even better with machine learning and artificial intelligence, managers will need to coach and train their employees to perform higher-skilled functions in response.
What it means for organizations
When work is completed faster—and by automating the work you eliminate the potential for manually introduced errors—the customer experience is better. Improved customer satisfaction results in better retention rates and future potential for upsell and cross-sell.
As employees offload more monotonous tasks and can continue to build their skills to perform more valuable work, they are more engaged—and attrition likely decreases.
Smart use of technology positions the organization for more growth and the ability to adapt to future changes across industries and customer expectations. This idea is backed by a new study that suggests that robotic process automation and robotic labor is adding more value to the economy and
may even create more jobs
as a result.[3]
This article was originally published on Verint's blog at
http://blog.verint.com/customer-engagement/are-your-employees-ready-for-robot-co-workers
[1] World Economic Forum:
The Future of Jobs Report
, January 2016
[2] World Economic Forum:
The Future of Jobs Report (Executive Summary)
, January 2016
[3] Dishman, Lydia, "Could Robots Actually Create More Jobs?"
Fast Company
, March 16, 2017. Report referenced in article is "
Will post-Brexit Britain hinder a robo-revolution?
" from the Centre for Economic and Business Research (CEBR) and Redwood Software.
The Loyalty Factor & The Avaya Bankruptcy Filing

Paul Stockford, Research Director, NACC And Chief Analyst, Saddletree Research,

Paul.Stockford@nationalcallcenters.org

On January 19, 2017, Avaya Inc. of Santa Clara, CA, filed for Chapter 11 bankruptcy in order to attempt to reduce its debt load of about $6.3 billion. Avaya was facing a deadline of the end of January to address debt agreements with creditors or possibly default. Avaya's debt burden originated with an $8.2 billion buyout in 2007 by private equity firms Silver Lake Partners and TPG Capital. $600 million of debt was due for repayment in October 2017 and Avaya had been burdened by interest expense of more than $400 million per year. In addition, Avaya owes its retirees more than $1.7 billion.

One of the solutions considered to address Avaya's debt was the sale of their contact center business, which they attempted to do in 2016 but could not reach a deal. Buyout firm Clayton, Dubilier and Rice had offered to acquire the business for about $4 billion. It was announced on March 17, 2017 that Avaya had sold its networking business to Extreme Networks of Santa Clara, CA, for about $100 million.

Avaya has secured $725 million in debtor-in-possession financing from Citibank to finance continuing business operations and the administrative costs of bankruptcy.

Although this isn't the first time a company in the contact center industry has filed for Chapter 11 bankruptcy protection, this is certainly the highest profile company to file since Nortel filed for Chapter 11 bankruptcy in 2009. As a result, Saddletree Research and the NACC wished to better understand how customer service professionals in the U.S. contact center industry viewed not only Avaya, but any contact center supplier that undertook Chapter 11 restructuring. In order to gain this understanding we conducted a brief survey among NACC members.

The 81 survey participants represented contact centers of all sizes, as illustrated in the figure below.
The percentage of respondents who are currently Avaya customers is illustrated in the following graph.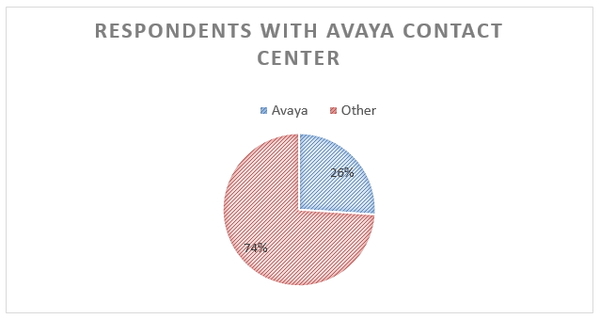 We discovered that there is significant loyalty to Avaya as a vendor with 58 percent of respondents indicating they would stay with Avaya throughout the bankruptcy proceedings. On the other hand, the 42 percent of Avaya customers who indicated that they will now seek another technology vendor cited two overwhelming factors that influenced their decision.

54 percent of those looking for a replacement for Avaya stated concerns regarding risking their own future operations on a vendor with proven financial difficulties. 31 percent of respondents replacing their Avaya contact center platforms believe that Avaya's focus in the future will likely be on their own business rather than ensuring that their customers are happy with their Avaya Solutions.

For those customers staying with Avaya through their bankruptcy reorganization, the overwhelming majority – 56 percent – indicated that staying with Avaya was better than going through the headache of switching vendors.