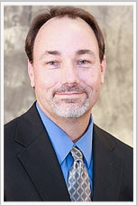 To start off the conference, Tom Goodmanson (President and CEO of Calabrio) shared with the attendees what Calabrio has focused on and what they plan to do in the coming year. The biggest announcement was that Calabrio One is now available either on premise, in the cloud or as a hybrid – with all functions being the same across platforms. This is pretty exciting, especially for newer customers who may wonder what is the best approach. Now there are several options where before there were only few.
The hybrid model was especially interesting to me because it means we could potentially have our workforce management solution in the cloud but keep our call recording on premise. As a financial services organization, this is appealing from a security perspective. Matt Matsui, Senior Vice President of Products and Strategy, later spoke about how topic modeling is high on the Calabrio roadmap. The idea is that customers may not always verbalize the same words when describing a similar experience. However, organizations will want to be able to capture these contacts and segment them to help work towards a resolution or a better product offering.
Lastly, there was also a lot of discussion about how to get customers engaged in an organization and how customers want to know they are valued. These themes permeated throughout the rest of the conference. The general session concluded with a keynote presentation by Guy Winch, author of The Squeaky Wheel. Guy clearly articulated how handling customer complaints is an area many organizations struggle in doing well. The downside of doing it wrong is the negative impact it has on the agents handling those contacts and the overall reputation of the organization. Guy's humorous delivery style made a challenging topic engaging and interesting.
Over the next two and half days, there were four or five breakout sessions every hour. The sessions varied on the content covered and were geared towards either IT professional, newer clients, specific product information, or providing some case studies by clients. I had the privilege of presenting the first day and was thoroughly impressed with the engagement of the attendees of my session along with the many questions that were raised. It was really tough as I had to follow Paul Stockford's session!
A topic that was regularly discussed during many of the conference breakout sessions was analytics – text, speech, and desktop. As a user of Calabrio One but not of any analytics system (yet), these sessions definitely peaked my interest. The capabilities of the analytics systems have improved greatly over the past several years. Clearly this is the evolving technology for the contact center industry and many companies are already leveraging the benefits of such a system.
Being in Minnesota and coming off the unfortunate, way-too-early passing of the great performer, Calabrio hosted a fun Prince themed event towards the end of the conference. It was a great time to network, enjoy a phenomenal band and unwind a bit after two days of breakout sessions and speakers. Calabrio did a wonderful job at ensuring everyone enjoyed themselves and got back to the hotel safely.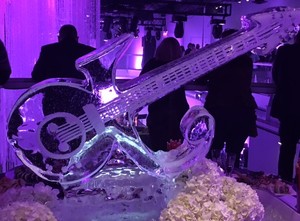 "Staff have access to admissions records so we also help students with questions regarding their FAFSA, the enrollment process, class schedules and other questions," said Rivas. This team of cheerful students operates as customer service agents and sometimes as therapists. The top requests Call Center staff get range from questions about the college address, information about FAFSA and other financial aid questions, enrollment status, course information and students needing directions.
Nick Grissom, one of three full-time Call Center staff said that the most satisfying calls are the ones they get when a student is lost on campus. "Occasionally we'll get a lost student asking for directions so we'll ask them what they see around them," said Grissom. "Then we'll physically go and find them and walk them to their location. We don't get a lot of human interaction in our office so we have to try and find it ourselves!"
It's no wonder that CCD's Call Center received an award for best Customer Service! Congratulations and a big thank you to all of the staff and student workers for all of your incredible work.
On the last day of the conference, many of the attendees walked over to the Calabrio headquarters for a tour of building. The layout of the headquarters is very conducive to collusion. Open spaces, write-on walls, and glass walls gives the feeling that everyone is committed to working together to provide an excellent product and service to their customers. Their growth has forced them to move beyond the one floor they were on a few years ago when I last visited them. With the acquisition by KKR, they plan to grow even more and will likely take over an adjacent floor very soon.
Overall, I considered the conference to be a valuable experience to attend and worth checking out for existing Calabrio clients, along with others who may be thinking of moving to Calabrio or replacing their existing call recording, scheduling and/or analytics systems. If you are interested in reading more about the conference,
check out the blog where CEO Tom Goodmanson provides his top ten takeaways
.
---