Jeff Campbell, Marketing Manager, Cisco Collaboration Product & Solutions Marketing Group,
jefcampb@cisco.com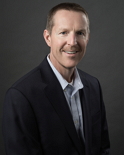 I'll admit it--I'm a bit of a techno-grouch. I still play vinyl records on a stereo system, I can hunt with a longbow, and I won't even tell you how recently I got my first smart phone. It's not that I don't embrace new technology--I do!--but I need to be convinced why it's worth the time, effort, and expense to change what I'm doing.
Businesses are like that, too, and perhaps particularly so when it comes to their contact centers. Those of us who deal with customer care tend to be a conservative bunch, because if we blunder we're sure to hear about it from unhappy customers--not to mention the front office.
Yet new technologies hold tremendous promise for improving the customer journey as consumers connect with businesses and organizations over time and across channels. The question then becomes, how can businesses take advantage of these improvements with acceptable investments of time, effort and expense--and with minimal risk?
Cloud-based services certainly offer an attractive approach, which is one reason why Cisco offers
Spark
. Within literally minutes of our first announcement of Spark, my fellow Cisco marketers and I started getting questions like, "Can I use Spark in my contact center?" or "How can I use Spark for customer care?" Let me try to address those sorts of questions.
Cisco Spark--as it exists today--offers customer care capabilities. For example, Spark's built-in auto-attendant and hunt groups help connect callers to businesses. These features are especially attractive to small and mid-size companies that might not need a formal contact center, but businesses of all sizes can benefit from them.
Spark's existing messaging capabilities can also augment team collaboration within contact centers and with knowledge workers in the extended organization in a number of ways, including:
• Discussion of care-related topics
• Sharing news
• Facilitating agent training
• Scheduling swap requests
• Water cooler talk
• Aligning on objectives
• Social activity tracking
• Collaborating to solve customer issues
Spark's intrinsic ability to maintain conversations in user-defined rooms makes it particularly well-suited to team-based collaboration among agents and supervisors.
More Spark care capabilities are on the way. Soon, Spark Care Assistant will facilitate automated and human-assisted support via Cisco Spark. Care Assistant is a "bot" (i.e., a web robot) that acts as a virtual assistant to pair Spark users with expert resources based on the user's request. It doesn't require any special administration, and indeed it's designed to be user-implemented. Care Assistant is ideal for internal support and help desks, and like Spark's auto-attendant and hunt group capabilities, Care Assistant will be included as part of Spark licensing at no extra cost.
Spark is just getting started in customer care. We plan to extend Care Assistant to support consumers who connect to a business through a web page or chat session. As Spark evolves, Spark's care capabilities will continue to grow. And because Spark is cloud-based, businesses can easily take advantage of new capabilities at their own pace, using the secure foundation that's already in place.
There's never been a better time to start experiencing customer care with
Cisco Spark
. Even if you're a techno-grouch like me.
About the Author:

Jeffrey Campbell is a Marketing Manager in Cisco's Collaboration Product and Solutions Marketing group, where he is responsible for driving market awareness of Cisco's Customer Care solutions.

Mr. Campbell has worked as a systems engineer, product manager, and marketing manager in the telecommunications industry for over twenty years. As a product manager, he introduced the award-winning Cisco Unified Customer Voice Portal to the market, and he is an industry thought-leader in championing customer care. He holds two U.S. patents on automated self-service technologies, and was a finalist candidate for NASA's space shuttle astronaut program.

Mr. Campbell earned a B.S. from the United States Naval Academy at Annapolis, and he holds advanced degrees from the Massachusetts Institute of Technology and Woods Hole Oceanographic Institution. He is the author of two published novels and plays a mean guitar.
---