Our Contact Info:
Paul Stockford
Research Director
National Association of Call Centers
100 South 22nd Avenue
Hattiesburg MS 39401
Tel: 480.922.5949
paul.stockford@nationalcallcenters.org
www.nationalcallcenters.org
Circulation
In Queue circulation 16,571
Advertise with Us
Click on the image below to view the NACC Advertising Page where you can view our channels and prices.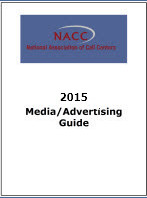 To advertise with the NACC, please contact the NACC at:
Tel: 601.447.8300
Fax: 601.266.5087
Email: paul.stockford@nationalcallcenters.org
Underwriters
All leading call center companies and suppliers should examine the NACC Underwriting opportunity in 2015 as evidence of their dedication to the growth of the call center industry. See the NACC Advertising Page for more information.
Share the Knowledge
Send this newsletter to colleagues by clicking "Forward this message to a friend".

Quote
"The biggest failure you can have in life is making the mistake of never trying at all."
~ Unknown
Reports from the NACC
The NACC has been burning the midnight oil and typing until our fingers are sore to bring out reports to our members. Each is listed below. If you are interested to see what we are writing about, click on the links below and download the executive summary of each. If you like what you see, join the NACC so that you can view these reports and others that will be coming out soon on our website. These reports will ensure that you know the latest trends in the industry.

---
Isolate And Automate: Keeping Agents And Customers Happy
Paul Stockford, Research Director, NACC and Chief Analyst, Saddletree Research,
Paul.Stockford@nationalcallcenters.org
One of the most overlooked areas of the contact center today is the desktop workstation. While the focus of most customer service operations is optimizing the customer experience there still exists a huge opportunity to simultaneously improve the agent's experience during each customer contact. Popular management practice today is to devote resources to solutions that will make each contact easier for the customer and improve metrics such as First Contact Resolution (FCR) and Customer Effort. There is, however, money being left on the table if the desktop workstation is not considered as part of the customer experience equation.

As a matter of practice, I don't usually write about specific products in this newsletter but I am intrigued by anything that addresses real-world challenges that are faced by the majority of contact centers today. As much as I enjoy talking about such emerging solutions as omni-channel communications and cloud contact centers, it's the practical, usable solutions that really grab my attention.

This week, Cicero, Inc. of Cary, NC introduced one of those practical, usable and relatable solutions to the industry. Cicero's Discovery Automation is desktop integration and automation software that directly addresses not only desktop analytics but also the automation of tasks that slow agent productivity and hamper the customer experience. To get a better understanding of the issues tackled by Cicero Discovery Automation take a look at the brief video explanation at

www.ciceroinc.com

.

In a nutshell, Cicero Discovery Automation reduces redundant manual desktop activity such as copy-and-paste between applications, automates common tasks such as customer look-ups and searches, and delivers single sign-on for multiple applications. It is a practical solution to a number of small productivity inhibitors that, when added together, have a significant impact on overall agent and contact center efficiency. The hidden costs of these productivity inhibitors can add up fast.

I'm also intrigued by this software as it includes the agent experience as well as the customer experience in its design. Often overlooked, the voice of the agent should be considered as an integral part of any productivity solution in the contact center.

While there are number of exciting technology trends on the horizon, it's important not to overlook the practical solutions that are available today and will have an immediate and positive economic and productivity impact. To use a familiar analogy, a race car engine won't be of much benefit if the car has four bald tires. Cicero Discovery Automation puts four brand new tires on the contact center racing car.

For more information visit

www.ciceroinc.com

.
---
Customer Journey Research Sheds New Light On The Customer Experience
Paul Stockford, Research Director, NACC and Chief Analyst, Saddletree Research,
Paul.Stockford@nationalcallcenters.org

I was recently made aware of a research study conducted by our colleagues at ICMI that directly addresses the topic of the customer journey, which seems to be headlining nearly every customer service event and discussion today. With permission, we have included the Executive Summary of the research below, which we see as quite valuable in its own right. For more information on obtaining the entire white paper or the final results of the research study, please visit http://www.icmi.com/Resources/Whitepapers/ICMI_LiveOPs_Seizing_Moments_Whitepaper.

Executive Summary & Key Findings

As the complexity of the contact center heightens, the leaders responsible for identifying, implementing, measuring, and enabling factors for success face what can sometimes seem as impossible odds. The number of channels to serve is on the increase, while customer tolerance to holding is on the decrease. Contact centers are expected to serve in more places, with faster response time and greater accuracy. This is a pivotal time for both the contact center and the greater organization.

As customer service organizations pursue excellence in today's customer-centric economy, it has become increasingly popular for them to develop customer journey maps.

"Executive dashboards and customer journey mapping are the two customer experience activities that had the largest increase in focus since last year." – Temkin Group

The intent of such strategic tools is to hone in on the customer's perspective as they interact with the various facets of your organization. Whereas, historically, organizations have fixated on the final destination (a budget, a satisfaction rating, etc.), customer journey maps enable leaders to understand the critical touch points, or moments, along the way.

Not all moments, however, are created equal.

In late 2014, the International Customer Management Institute (ICMI) and LiveOps launched the "Customer Journey Impact" survey to better understand which moments of the customer journey are most important. The goal was to determine what contact centers are doing today to either enable or disable great customer experiences from happening in their own organizations.

This research, along with other current ICMI data, will provide contact center professionals the ingredients that they need to "Own the Moments" in 2015. To truly be best in class, organizations must effectively leverage their talent, technology, and metrics to proactively anticipate and fulfill customer needs and expectations.

Key Findings:
A majority of contact centers (79%) do not consider their customers to be extremely engaged.
The state of the contact center agent seems to be less than optimal. 41% of contact centers cite their top challenge as "people" related and 74% acknowledge that they do not fully empower their agents.
Agents don't own the customer, but they do own 'the moment'. 62% of respondents recognize the agent as the most critical touch point of the customer journey.
Customer engagement and loyalty were identified as important priorities for organizations, yet only 53% have a formal customer satisfaction program.
42% of contact centers don't investigate the root cause of repeat customer contacts.
Identifying a customer having an issue in real-time and making a proactive outreach would greatly improve BOTH the one-time customer experience and the full customer journey.
---
Justify That Raise And/Or Promotion With These Numbers
Paul Stockford, Research Director, NACC and Chief Analyst, Saddletree Research,

Paul.Stockford@nationalcallcenters.org
Looking for a way to convince your boss that you should immediately be given that raise and/or promotion that you've been aiming for this year? Take a look at the U.S. contact center employment numbers for the fourth quarter of 2014 and for the entire year. If this doesn't convince your boss that the competitive employment environment is quickly becoming a seller's market in favor of the employee nothing will.

In a nutshell, the U.S. contact center industry experienced a net gain of 11,014 jobs. While business process outsourcers (BPOs) were more than adequately represented in the top vertical markets gaining jobs, the top gaining company was a Human Resources service provider in California. Also represented among the top job gaining verticals were retail, telecom and data services.

For the year 2014, the U.S. contact center market gained a total of 35,878 net new jobs. The pace of industry employment growth leads us to believe that the demand for skilled customer service professionals in the management ranks will create a competitive environment that will undoubtedly drive salaries upward as the number of available and qualified employees diminishes.

The complete Saddletree Research note with details of the current state of the contact center industry employment is available for download by NACC members at

www.nationalcallcenters.org

. If you would like information on joining us as volunteer member at no cost to you, please contact me at the e-mail address below the title of this article.
---

If you like this comic and would like to see more, write Ozzie at callcentercomics@yahoo.com and visit his website at http://callcentercomics.com/cartoon_categories.htm or just click on the comic to take you to his page. The NACC appreciates Ozzie letting us use some of his comics in our newsletter.
---
To view past issues of In Queue, please click here.

If you would like to contribute to In Queue, please reply to this email with "Contribute" in the subject line.
Copyright 2015 National Association of Call Centers