Our Contact Info:
Paul Stockford
Research Director
National Association of Call Centers
100 South 22nd Avenue
Hattiesburg MS 39401
Tel: 480.922.5949
paul.stockford@nationalcallcenters.org
www.nationalcallcenters.org
Circulation
In Queue circulation 16,834
Advertise with Us
Click on the image below to view the NACC Advertising Page where you can view our channels and prices.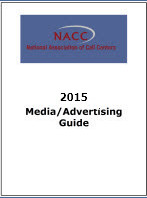 To advertise with the NACC, please contact the NACC at:
Tel: 601.447.8300
Fax: 601.266.5087
Email: paul.stockford@nationalcallcenters.org
Underwriters
All leading call center companies and suppliers should examine the NACC Underwriting opportunity in 2015 as evidence of their dedication to the growth of the call center industry. See the NACC Advertising Page for more information.
Share the Knowledge
Send this newsletter to colleagues by clicking "Forward this message to a friend".

Quote
"I am thankful for all those that said NO to me. It's because of them I'm doing it myself."
~ Albert Einstein
Reports from the NACC
The NACC has been burning the midnight oil and typing until our fingers are sore to bring out reports to our members. Each is listed below. If you are interested to see what we are writing about, click on the links below and download the executive summary of each. If you like what you see, join the NACC so that you can view these reports and others that will be coming out soon on our website. These reports will ensure that you know the latest trends in the industry.

---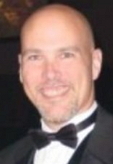 This month we meet longtime NACC member Britt Swilley, Customer Service and Call Center Manager at Walton EMC in Monroe, GA. Britt is an active member of our NACC community and a solid supporter of our research through his volunteer membership. Working for a utilities company gives Britt a different perspective on customer service, which we were anxious to learn more about.

NACC: Before we start talking about your career, I've got to ask about your first name. It's quite unusual. Is it a family name? Any story behind it?

JBS: It's not a family name. My name is John Britton Swilley and I have always gone by "Britt." My dad came up with the name on the way to the hospital the day I was born.

NACC:
How and when did you begin your career in customer service?

JBS:
I have always been in the customer service industry. I worked at a peach stand during the summers while in high school, worked in the food service industry while doing my undergrad studies and have worked in retail management and call center management ever since.

NACC:
What is your role at Walton EMC?

JBS:
I am the Consumer Service and Contact Center Manager.

NACC:
It wasn't that long ago that the terms "utilities company" and "customer service" weren't often used in the same sentence. What has changed in the utilities industry that has made customer service such an important function today?

JBS:
For us, natural gas deregulation in Georgia was a major factor. When you're not the only game in town, you tend to hone your customer service skills in order to keep your customers from leaving. Although electric power is not deregulated in Georgia, I train my team to treat our customers like it is. Folks remember how they're treated.

NACC:
How has customer service in the utilities evolved during your tenure in the industry? Do you see any parallels with other industries?

JBS:
I believe the evolution of customer service in the utilities industry has been slow but steady. I think that may be because of the fact that so many utilities are used to having a built in customer base that has no other options. However, as more and more deregulation talk occurs, the utilities are realizing that fantastic customer service is an absolute must.

NACC:
What sparked your interest in the NACC?

JBS:
I believe NACC to be the premier member organization for contact center folks.

NACC:
What do you like to do when you're not at work?

JBS:
Spend quality time with my beautiful bride of 24 years, Andrea. I like listening to local musicians here in Athens including my oldest son John who is a singer/songwriter. We also enjoy watching our beloved Georgia Bulldogs play football, especially one particular player -- our youngest son Thomas.

NACC:
Sounds like music and sports are a big part of your life. What kind of music does John write and what position does Thomas play? Are you a musician yourself?"

JBS:
I taught John the only three chords I know and he took off with them. I would describe his sound as a mixture of southern rock, blues and light funk. Thomas is an offensive lineman. He's a redshirt sophomore. The whole family enjoys singing. Around here, we're known as The Swilley Family Song-A-Rama!

NACC:
Any advice for someone considering or just starting a customer service career?

JBS:
I tell anyone who asks that customer service is the most rewarding career to have IF you put everything into it that you can. It takes a special type of person to be able to put on a happy face and greet each and every customer with a smile, either face to face, via chat, email or phone. You must be willing and able to leave your world outside and make sure each customer gets your very best every day.

(If you'd like to discover for yourself why Britt thinks the NACC is the premier membership organization for customer service professionals, please consider joining us as a volunteer member. Details are in the brief article following Mark Fichera's article below).
---
First Call Resolution: The First and Most Important Customer Service Performance Metric
Mark Fichera, CEO, OnBrand24,

mfichera@onbrand24.com
Note from Paul: This article was written by NACC volunteer member Mark Fichera, who is the owner and CEO of OnBrand24, an outsourced call center services provider with offices in Beverly, MA, Portsmouth, NH and Savannah, GA. We encourage all NACC members to submit articles and essays for our monthly newsletters. If you would like to discuss an article idea for submission, please

contact me

. Your contributions will be welcomed.

Call center services performance can be measured in many ways, but too many managers, believing that efficiency and quality are mutually exclusive, put too much emphasis on the former at the expense of the latter.

But it doesn't have to be that way.

Good call center oversight means a balance of both. And there is at least one quality metric that contributes significantly to lower costs while also boosting customer satisfaction, customer loyalty and, ultimately bottom line revenue.

We are speaking of First Call Resolution (FCR), possibly the single most important measure of call center performance. First Call Resolution is a cross-over call center metric, one that reflects the quality of support that your customer service representatives deliver as well as a critically important efficiency measurement.

A high rate of First Call Resolution indicates several healthy trends in your call center. It means your representatives are well trained, highly knowledgeable and can explain complex information clearly and comprehensibly.
It means strong knowledge of company processes, products, culture, services and brand.

It demonstrates an ability to establish a good dialogue, including placating angry callers, in a way that identifies the issue at hand and delivers the right solution.

It indicates the call center has good communications with the client partner, that there is ongoing contact and information exchange happening – in short, that the partnership is a healthy one.

It means that you probably have a low rate of employee turnover, because agent longevity means the accumulation of deeper knowledge over time.

And it means that customers are favorably impressed with the quality of support they receive, a highly valuable metric given the increasing competitive advantage of good customer service.
After all, most customers are fair-minded. They don't expect vendors to be perfect. But they do expect attention and assistance when problems crop up. When they encounter poor support – that is, lack of First Call Resolution –the negative impression arising from the original problem is compounded and seriously undermines the customer relationship.

This is not to say that efficiency metrics – such as call volume, call length, call abandon rate, average talk time, average handle time and average time to pick-up – are not important. But it is to say that too much focus on these metrics can lead to a highly efficient call center that is staffed at the right level, but which may be full of unhappy, under-skilled and over-burdened representatives who don't deliver customer satisfaction.

What's the right rate of FCR? This depends on the program, the degree of complexity of the product or service involved and the unique requirements of the company and of its customers. But as a general guideline, approximately 90 percent of inquiries should be fully processed to the customer's satisfaction on the first call.

How is this rate of FCR achieved? We've already touched on several ways. It starts with open communication and a belief in ongoing skill development and knowledge transfer between the call center and the client partner. The more the call center knows about the client, its products and processes the better will be the quality of customer service and FCR.

This means giving the client open access to the call center, its managers, program supervisors and the agents working on their program. It means regular meetings, updates, program testing and program improvement. It means recording all phone calls, emails and chat, and sharing those that serve as model examples with the entire team.

It's about having an open and "living" FAQ document that is constantly expanding, is accessible to agents and organized in such a way that allows agents to easily find the answers they need.
It's about having an ethic that agent training and education never stops.

Good FCR also is supported by a state-of-the-art IT infrastructure that provides representatives with a single, comprehensive view of the customer, including purchase history, previous interactions with the call center and other historical insights.

And it's supported by a strategic framework designed to achieve FCR objectives. This means examining customer interactions in which FCR failed to happen and identifying where the break-downs occurred. Were representatives briefed on the relevant aspect of the product, procedure or service? Does the agent have the tools at hand to find and deliver the required information quickly? Was the agent new to the call center, and therefore could not be expected to have the required knowledge? Is there a free-flow of information open to all representatives? Are supervisors and managers readily available to agents who have questions? Are representatives given rewarding incentives to achieve FCR objectives?

Strong FCR has an additional efficiency advantage that senior managers truly appreciate: Lower call volume. Studies indicate that up to 20 percent of customer service inquiries are repeat calls due to, yes, poor First Call Resolution. So a healthy FCR has the double benefit of improving customer satisfaction while also reducing call center costs.
---
Join Us and Help Us Help The Industry
Paul Stockford, Research Director, NACC and Chief Analyst, Saddletree Research,

Paul.Stockford@nationalcallcenters.org
If you'd like to experience firsthand what members such as Britt Swilley and many others gain through their volunteer membership with the NACC, consider joining us. Volunteers join the NACC at no cost other than 30 minutes of your time each year, plus whatever time you wish to contribute to helping other members as need be throughout the year. E-mail me directly with the word "Volunteer" in the subject line and I'll provide you the details of a no-cost volunteer membership.

Our biggest project of the year is always our year-end survey of contact center professionals. The results of this survey form the foundation of the research we conduct for the rest of the year so we need a good response rate. My sincerest gratitude to those of you who have already participated and, if you haven't yet taken the four minutes or so that it takes to complete our survey, please do so now. You can find the survey at

https://www.surveymonkey.com/s/NACC2015



Survey results will be shared in this newsletter throughout 2015 so please make sure your voice is heard by going to

https://www.surveymonkey.com/s/NACC2015

and completing the survey.

By the way, we ask for no identifying information from respondents so you are guaranteed that no salesperson or anyone else will bother you as a result of your participation. We only ask for demographic information so we can categorize and cross-tabulate results. Your confidentiality is absolutely guaranteed.

The NACC is a not-for-profit, University-based research and membership organization and we work on a shoestring budget. We don't have the funds that the media marketing companies have so we rely on the kindness and cooperation of our readers to help with our research. Please help us help the industry by participating in our survey and we'll continue to do our best to provide you with relevant strategic information that we hope will enhance your professional development and industry knowledge.
---
CEOs and Twitter: A Lesson For The Rest of Us?
Paul Stockford, Research Director, NACC and Chief Analyst, Saddletree Research,

Paul.Stockford@nationalcallcenters.org
I consider myself to be fairly active when it comes to social media. I try to get on Twitter daily and pass along industry information that I think other contact center industry professionals will find interesting. Something compelling I've found along the way, however, is the fact that when I tweet something about a company CEO and try to mention him or her by their Twitter handle within the context of my tweet, nine times out of ten they don't have one.

This phenomenon is explained by a recent article I read in the Financial Times (FT) newspaper. According to the FT, relatively few CEOs, especially at large companies, have joined Twitter. Only 14 percent of CEOs of the world's largest companies use social media as a way to communicate. Of those CEOs who do participate in social media their activity, for the most part, is sparse. Also telling is the number of followers versus the number following for the CEOs who were discussed in the FT article.

I have found that among those tweeters that I follow, the ones with the most followers are also following about the same number of people. For example, if someone has around 2,000 followers, they nearly always following around 2,000 people. Looks kind of like a tit-for-tat game to me. How does anyone read the tweets of thousands of people each day? Obviously no one can read that many posts so it occurs to me that these people probably don't read many, if any, of the tweets of the thousands of people they follow.

CEOs, on the other hand, are quite different. For example, Apple CEO Tim Cook has 910,000 followers but he only follows 38. Elon Musk, CEO of Tesla, has 1.51 million followers but he follows only 40 people. Can someone reasonably expect to follow the daily tweets of 38 or 40 people? Absolutely. Apparently CEOs have yet to fall for the Twitter shell game. Perhaps that's why they're CEOs.

As more and more contact centers monitor social media as a customer service channel, and companies shift their marketing tactics to digital media I find it a curious phenomenon that the vast majority of the CEOs of these same companies don't bother with social media channels themselves. As more companies mandate social media involvement among their employees in the contact center and elsewhere, top executives appear to be staying out of the fray. Seems to me this is a clear case of "Do as I say, not as I do."
---

If you like this comic and would like to see more, write Ozzie at callcentercomics@yahoo.com and visit his website at http://callcentercomics.com/cartoon_categories.htm or just click on the comic to take you to his page. The NACC appreciates Ozzie letting us use some of his comics in our newsletter.
---
To view past issues of In Queue, please click here.

If you would like to contribute to In Queue, please reply to this email with "Contribute" in the subject line.
Copyright 2015 National Association of Call Centers