Our Contact Info:
Paul Stockford
Research Director
National Association of Call Centers
100 South 22nd Avenue
Hattiesburg MS 39401
Tel: 480.922.5949
paul.stockford@nationalcallcenters.org
www.nationalcallcenters.org
Circulation
In Queue circulation 17,197
Advertise with Us
Click on the image below to view the NACC Advertising Page where you can view our channels and prices.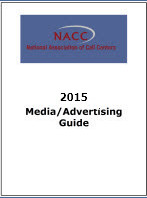 To advertise with the NACC, please contact the NACC at:
Tel: 601.447.8300
Fax: 601.266.5087
Email: paul.stockford@nationalcallcenters.org
Underwriters
All leading call center companies and suppliers should examine the NACC Underwriting opportunity in 2014 as evidence of their dedication to the growth of the call center industry. See the NACC Advertising Page for more information.
Share the Knowledge
Send this newsletter to colleagues by clicking "Forward this message to a friend".

Quote
"The best revenge is massive success."
~Frank Sinatra
Reports from the NACC
The NACC has been burning the midnight oil and typing until our fingers are sore to bring out reports to our members. Each is listed below. If you are interested to see what we are writing about, click on the links below and download the executive summary of each. If you like what you see, join the NACC so that you can view these reports and others that will be coming out soon on our website. These reports will ensure that you know the latest trends in the industry.

---
Happy New Year From The National Association Of Call Centers!
Paul Stockford, Research Director, NACC and Chief Analyst, Saddletree Research,

Paul.Stockford@nationalcallcenters.org
If anyone has seen where the year 2014 went, please let me know. I can't believe it's 2015 already!

2014 was a good year for the NACC. We grew our membership while also growing our community of customer service professionals. Members were interacting with each other more last year than in any of the years I can recall since beginning my work with the NACC at the end of 2008. If you're not yet a member, please consider joining our volunteer member corps at no cost other than 30 minutes of your time each year, plus whatever time you wish to contribute to helping other members as need be throughout the year.

E-mail me

directly with the word "Volunteer" in the subject line and I'll provide you the details of a no-cost volunteer membership.

Our biggest project of the year is always our year-end survey of contact center professionals. The results of this survey form the foundation of the research we conduct for the rest of the year so we need a good response rate. My sincerest gratitude to those of you who have already participated and, if you haven't yet taken the four minutes or so that it takes to complete our survey, please do so now. You can find the survey at

https://www.surveymonkey.com/s/NACC2015



Survey results will be shared in this newsletter throughout 2015, so please make sure your voice is heard by going to

https://www.surveymonkey.com/s/NACC2015

and completing the survey.

By the way, we ask for no identifying information from respondents so you are guaranteed that no salesperson or anyone else will bother you as a result of your participation. We only ask for demographic information so we can categorize and cross-tabulate results. Your confidentiality is absolutely guaranteed.

The NACC is a not-for-profit, University-based research and membership organization and we work on a shoestring budget. We don't have the funds that the media marketing companies have so we rely on the kindness and cooperation of our readers to help with our research. Please help us help the industry by participating in our survey and we'll continue to do our best to provide you with relevant strategic information that we hope will enhance your professional development and industry knowledge.

Best wishes for a Happy and Prosperous New Year!
---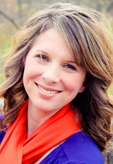 This month, we'll chat with Cortney Jonas-Burnos, Workforce Management Director at CareCentrix in Overland Park, KS. Cortney is an active NACC volunteer member and avid supporter of our research efforts. As a customer service professional in the health care industry, Cortney also offers a keen understanding of change management.

NACC: How and when did you begin your career in customer service?



CJB:

I worked second shift taking after-hours calls for businesses and some medical practices at an answering service. We had a specialized greeting for over 100 clients. To this day, when I answer the phone, I almost say, "Thank you for calling Dr. Ken's answering service and Smiles for Life tooth Whitening campaign to benefit St. Jude's Hospital. This is Cortney, how may I help you?" I used to hate it when the caller said a "wrong number!"

NACC:
What is your role at CareCentrix?

CJB:
I am the Workforce Management Director at CareCentrix. I think of myself as a leader in the company, who specializes in Workforce Management, as opposed to the other way around. I'm the company's call center expert. I lead a team of analysts that create forecasts and schedules for our inbound departments.

NACC:
Looking at the website I see that CareCentrix is a leader in home health care. Has the Affordable Care Act affected your business and, more specifically, your role in the customer care center?

CJB:
CareCentrix's programs drive cost savings and improved clinical outcomes. Our contact centers are a key contributor to our company's success.

NACC:
How has workforce management, as a process and as a solution, evolved since you've taken on the role of Workforce Management Director?

CJB:
My team launched forecasting, scheduling and adherence reporting with workforce management software in 2012. Since then, we've expanded to provide WFM support to multiple call center departments across the company. We launched new quality metric initiatives and combined several workgroups. We now provide daily reporting, facilitate strategy and judgmental forecast meetings, and assist on company projects. CareCentrix Workforce Management supports on-site workers across four cities, five buildings and three time zones - not to mention our remote associates!

NACC:
What sparked your interest in the NACC?

CJB:
I'm a huge believer in research – and not reinventing the wheel every time we run into a new business challenge. The NACC gives access to both research, and a network of people who are solving the same problems I have!

NACC:
What do you like to do when you're not at work?

CJB:
I'm a wife, and a mom of three very busy boys. My hobbies include feeding them, cleaning up after them, chasing them around the house and watching them play basketball and baseball. I enjoy reading, writing and cooking.

NACC:
Since it's the beginning of a new year I have to ask, what's the most interesting New Year's Resolution you've ever made?

CJB:
On New Year's Eve in 2011, I pledged to stop watching television altogether. It worked so well, I stuck to it for two years!

NACC:
If you could create your own dream job, what would it be?

CJB:
Running a contact center staffed by military veterans that saves whales, delivers meals to the elderly and finds homes for foster children – oh, and has a giant budget for employee relations.

NACC:
Any advice for someone considering or just starting a customer service career?

CJB:
I have two pieces of advice:
- Listen. If you are not sure how to solve your customer's problem, listen more closely. He's already telling you.
- Find Out. Any business problem you run into has already been solved somewhere by someone. Find out how they did it and customize it for your company.
---
Mobile Business Customers Need "UBI" Not Just "UC"
Art Rosenberg,

The Unified-View

/

UC Strategies Expert

,

art@ix.netcom.com
More and more consumers are adopting multimodal smartphones as their primary, personal means of interacting with online business applications and live assistance, changing the old definition of customer service. What used to be a dependency on phone calls to a "call center," had moved through the "contact center" that also handled email and fax, to what I now describe as a cloud-based "Unified Business Interaction" (UBI) center. That description also helps shift the old, heavy focus on live, voice-only customer assistance to multimodal self-service applications, enhanced with live assistance as a flexible option on demand (screen share, email, text chat, voice, video, social).

This perspective will be reinforced as legacy contact center providers shift towards Internet connectivity with cloud applications and multimodal, and mobile endpoint devices. As a recent announcement from Avaya about its partnering with Google indicates, they are quickly moving to support this disruptive change for customer support staffs with a combination of Google Chromebook laptops and Avaya Agent software connected over the Internet and exploiting WebRTC for real-time connections.

What's Different About "UBI" From "UC?"

While UC has generally meant different ways person-to-person communications can be dynamically performed, UBI means integrating many different "User Experiences" (UX) involved with a customer business interaction. This can range from (self-service) online information searches to online transactions to flexible contacts with live assistance, using both voice and visual user interfaces as dynamically required by a customer. This will be particularly important when consumers/customers are mobile.

The net impact of mobile customer service flexibility provided by UBI includes the following:
Increased customer satisfaction and control over how and when they can get information or perform business transactions

Increased opportunity for timelier, personalized, automated proactive customer service notifications and alerts to mobile customers anywhere, anytime. Such notifications will also include options for efficient customer responses to the notification issue.

Lower costs for customer support staffing as customers exploit more self-service options and notifications are generated automatically by Communication Enabled Business Processes (CEBP)

Access to live assistance has to be more flexible and selective for an individual mobile customer's situation or preference

Mobile customers will increasingly access live assistance contextually from within a "mobile app" via a less expensive wireless Internet connection rather than a PSTN phone call

Customer service agents will have to be more skilled, not only in the more complex needs of customers who have first tried using self-service applications, but also being able to interact with customers using different modes of mobile communication and information exchange. (Note: This perspective has been recently termed by a

Frost & Sullivan white paper as "Support Interaction Optimization" or SIO

.)

The UBI approach will also work well with business partners, such as suppliers, and field service staff

Moving customer service information and apps into a "cloud" will also facilitate the use of agents who can work and be managed from home, rather than from a contact center location. This will increase staffing flexibility and also reduce the location-based overhead of a contact center operation.
Leading wireless carriers (MSPs) like AT&T and Verizon are already getting ready to service mobile multimodal consumer needs with VoLTE network connection services, so it is important for business organizations to plan their migrations from legacy premise-based call and contact center technologies to the coming era of "cloud" base Unified Business Interaction services.

Where Do You Start?

Since there will be an increasing emphasis on mobile self-services, the logical starting points well be any existing customer "use case" applications that exploit online self-service. Such applications need to be "mobilized" to support new consumer BYOD mobile devices, including different form-factors (screen sizes), voice and visual interfaces, different mobile operating systems, and integration with "cloud" based resources (online business process applications, data, storage, user interfaces, etc.).

Once existing online customer self-service applications have been converted to multimodal, mobile use, new self-service opportunities should then be developed for the expanded range of mobile customer needs. There are new software development tools available that can facilitate this migration to mobile self-service applications that also provide more flexible and efficient access to live assistance on demand.

The expertise for designing, developing, and integrating the next generation of mobile business self-service applications is, unfortunately not within the skill levels of today's IT organizations, but must come from expertise that will be offered from third –party resources that specialize in various vertical market "use cases" that can be implemented and managed in various types of "cloud" environments.

A recent study by IDC reports that responsibility for budgeting technology needs in customer service areas, including social networking, is already shifting from IT to Line of Business (LoB) management. So, step one will really be about selecting experienced third-party resources (consulting, channel partners) that can do the heavy lifting involved in the initial planning, implementation, and ongoing change management that will be required.

Copyright © 2014 The Unified-View, All Rights Reserved Worldwide. Reprinted with permission.
---
What To Think About When Considering Outsourcing
Paul Stockford, Research Director, NACC and Chief Analyst, Saddletree Research,

Paul.Stockford@nationalcallcenters.org
We recently received an inquiry from an NACC member asking for advice about outsourcing some of their calls to an offshore contact center. This member wanted to know how performance of her contact center might be affected by sending calls to an offshore center as well as which countries might be best suited to handle inbound customer calls. Naturally, we went out to the NACC membership and asked if those members with experience outsourcing to an offshore contact center would be willing to share what they have discovered. Here's what we learned.

In terms of the countries best suited to take inbound U.S. customer calls, the Philippines emerged as the top choice. According to NACC members with experience in this part of the world, Filipino agents are naturally very polite, friendly, speak slowly, and listen to the customers. Agents in Filipino BPOs are best suited to handle simple to mildly-complex service queries. More complex calls, such as explanation of bills or additional charges, should be left to the in-house contact center.

The member was also curious to know if experience showed that there is an increase in customer escalations when the calls are outsourced offshore. The consensus answer was affirmative with estimates of anywhere between a five to eight percent increase in escalations. It was pointed out however, that initial training and close supervision of agents in the early days of the contract can go a long way toward controlling escalations.

There is always a learning curve when customer service calls are offshored and this often leads to a negative impact on performance scores. The member was advised to expect an initial dip in customer satisfaction (CSAT) scores until time and investment in training fills the experience gap created when calls are sent to an offshore facility.

The experiences of NACC members who have used offshore contact center BPOs were generally positive. This is an outstanding example of how NACC members pool resources and experiences in order to collectively serve our membership community. If you are interested in joining our community, please send an e-mail to

paul.stockford@nationalcallcenters.org

and I'll reply with details.
---

If you like this comic and would like to see more, write Ozzie at callcentercomics@yahoo.com and visit his website at http://callcentercomics.com/cartoon_categories.htm or just click on the comic to take you to his page. The NACC appreciates Ozzie letting us use some of his comics in our newsletter.
---
To view past issues of In Queue, please click here.

If you would like to contribute to In Queue, please reply to this email with "Contribute" in the subject line.
Copyright 2015 National Association of Call Centers